About HSBC Bank
HSBC Bank has more than 460 bank branches throughout the United States, with about 380 in New York State and a growing network of branches in New Jersey, Florida, California, Delaware, Washington, D.C., Washington State, Pennsylvania, and Oregon.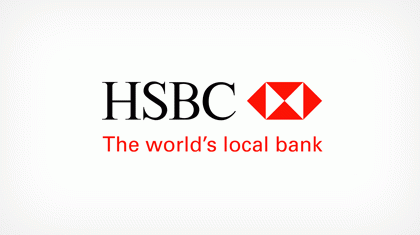 MyBankTracker rated based on the following criteria that includes real customer reviews and bank fees, among others. Our bank report card is a proprietary rating system that highlights the financial health and stability of the bank. See how it's rated.
Poor
Fair
Average
Good
Excellent
Customer Reviews
Most Helpful HSBC Bank Bank Customer Reviews
Closed 2 Accounts, No Communication

I had an account with HSBC for over 10 years. One day I attempted to log on like any other day and I received a strange error message simply instructing me to call Customer Service. Not thinking much of it and assuming it was a minor problem - I called my bank and to my surprise, "We show your account is closed." My jaw dropped. "Where's my money?" is my first thought. "It has been sent to you." Sent how? What's the tracking? Of course no tracking and of course by the slowest method possible. I never got this first check, by the way. Frustrated and growing increasingly panicked, I opened a second account with HSBC. The first account was closed due to the "amount of withdrawals" on a Savings account. It is funny how after having an account 10+ years and using it borderline the same way month-to-month, suddenly it became a problem but that's another story. The second account I would open was a checking account to bypass this nonsense. I just used the account as a "deposit and forget" type situation - no bells and whistles. Eventually I work out a way to "cancel the check I never got" and have my funds deposited into a new checking account. This required multiple phone calls, having to repeat the same situation over and over. So I get this setup finally and about 2 months later, I get the dreaded "unable to log into your account, please call customer service" number again on my new checking account. Guess what? It was closed. My money is again in "HSBC Land"(that's the HUGE space between myself and my bank) in a digital and modern age of fast notifications and fast, reliable shipping where I will receive neither. When I called Customer Service last night, they told me the "department I needed to speak to was not open" and to "call back". I called back today and guess what I was told by a woman on a static-filled headset, "There is no department that can tell me why

Worthless at its best! and there is more than what I wrote, the space won't allow me. Below 0 score overall.

1. I went to the branch I knew and to my surprise is closed.
2. I googled another branch local number and I got forwarded to the same useless automated answering voice machine.
3. I literally had to take a taxi through out the city to find a branch.
4. I find a branch and when I explained that the phone number in the back of my HSBC credit card does not work, I am told there is nothing (nothing) the branch can do and that I just have to knock myself out continuing to call the number I've been dialing fro over a month trying to speak to someone to no avail.
5. I filed a written complaint on their website 3 weeks ago and the problem has not been fixed.
6. I tried calling the collect call "out of country" number and I also get hanged up on that one after dialing the full account number, social security and all information asked only to get the call disconnect on its own before even getting to a representative.
7. I tried calling the HSBC debit card number and after 20 minute wait time, I explained my problem, I ask them to please report the phone number troubleshoot and I ask that they help me and to please not to place me on the automated voice again and it hangs up. And what does the rep do? he connects me back to the automated machine that hangs up!
8. I go to another branch, explain my problem. They mark a phone for me from the branch and I wait 30 minutes before I get to talk to someone. I explain that I have been trying to reach someone for over a month, that I have been at the hospital, that I've had to medical emergencies and literally just got out of the hospital last Friday. Only to have the rep tell me I have to give him $1000. today. Seriously? I tell him that I am calling to discuss the programs that they may have and ask that some of the penalties be revoked considering they have been unreachable and the guy proceeds to give me the "recorder option" answer of saying the same helpless answer over and over and over again no matter how I reframe the problem

Worst Mortgage Provider Ever

HSBC issued a pre-qualification letter in March. I submitted my full application in late March. They kept asking for the same data again and again. The mortgage originator was ineffectual. The mortgage processor was incompetent and annoying. The mortgage underwriters had no clue what "underwriting" means and were the most incompetent morons ever. In July, they were still processing my application. In frustration, I approached Investors Bank who took just over 3 weeks to close. On closing, HSBC were still processing. Avoid HSBC at all costs.
Type

Fee

National Average

Monthly Inactivity

N/A

Non-Sufficient Fund (Overdraft)

N/A

0

Stop Payment item

N/A

0

Return Deposit

N/A

0

Domestic Wire Transfer (Outbound)

N/A

0

Domestic Wire Transfer (Inbound)

N/A

0

Non-Bank ATM

N/A