About Woodforest National Bank
Woodforest National Bank is one of the largest employee-owned community banks in the Houston, Texas area. Woodforest National Bank has ranked #1 in market share among all other insured banking institutions in Montgomery County for the last 9 consecutive years, according to the FDIC Annual Market Share Report and is a preferred lender with the Small Business Administration (SBA). Woodforest National Bank has branches located in the states of Texas Illinois, Indiana, Maryland, North Carolina, Ohio, Pennsylvan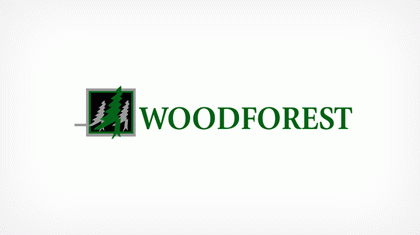 MyBankTracker rated based on the following criteria that includes real customer reviews and bank fees, among others. Our bank report card is a proprietary rating system that highlights the financial health and stability of the bank. See how it's rated.
Poor
Fair
Average
Good
Excellent
Customer Reviews
Most Helpful Woodforest National Bank Bank Customer Reviews
My Woodforest Account Was Frozen

My Woodforest Bank account was frozen and I have no idea why. So I called 1-866-226-5724 and they kept transferring me. Finally, they get me to the security department and this guy name Eric takes my call. I'm asking him about my account and what's going on I tell him because I have to pay my bills and he tells me, "I mean, oh well." I'm like hold on why are you talking to me like you have no concern that's my money I worked for. I think you can talk to me better than that -- I wanna know what's going on with my money. So he tells me its frozen that's all I can tell you so I tell him when it gets unfrozen, I'm going to move my money he tells me "that's fine" so I hang up.

I call back the next day they transfer me to him again. He tells me it's the same like I told you yesterday, "It's frozen." I asks him but why there's nothing strange going on with my account. So I ask him, "who do I need to talk to since you can't tell me anything?" He tells me, "I mean I don't know" so I ask him "do I need to get a lawyer?" He then tells me, "when you get your lawyer tell him to contact our lawyer" then he hangs up in my face.

I called back the next day and they start to transfer me to him again I said hold up I don't wanna talk to him he has been so nasty and rude to me for no reason they tell me ok but they still transfer me to him again so I told him you have been very rude and nasty to me these last three days. I tell him "you're not going to talk to me -- like I'm nothing." I tell him "you have showed me no remorse about my money and I have told you I had bills to pay and my family needs to eat, you told me oh well you can't help that then the second day you hang up in my face when all I'm trying to find out is whats going on with my money."

He tells me somebody will contact me in a couple of days well its been way over a couple days no one has contacted me or anything my account been frozen since May the 9. Today is May

Woodforest National Bank

Replied on May 28, 2014

Woodforest National Bank is dedicated to providing quality customer service and we would appreciate the opportunity to speak with you directly. Please contact your local branch or our Customer Care department toll free at 1-888-224-0132 or email CustomerAdvocacy@woodforest.com.

greatest bank ever

I have been a Woodforest customer since '10 when I lived in Houston. I was paranoid when I moved back to Ohio when I thought I might have to change banks. Fortunately this wasn't the case, and I was able to continue banking there where my ONLY complaints are #1 wish there were more branches and #2 wish they would bring back 24 hour schedule while in a 24 hour Wal-Mart....those 2 suggestions would= perfect banking experience!

Woodforest National Bank

Replied on Sep 09, 2014

Woodforest is dedicated to providing quality customer service and appreciate your feedback. Thank you very much for taking the time to share your experience with others. On behalf of everyone at Woodforest, we appreciate your kind comments. We look forward to serving your future banking needs.

closed my account without telling me , said my money went to the state, 6 mths later the money is still missing.

Ive had this account for 7 years as a convenient second bank, leaving the minimum 200 in the account to keep it open and avoid any fees.Then in June of 2015, I got my monthly statement in the mail, but this time that the account had been closed. I called customer no service to find that my 200 dollars had been sent to the state (due to inactivity over a period of 2 years) and advised I contact missing funds.org which should have reference of the funds within 60-90 days of closing. Its now Dec 2015, and the money is still not posted to the state website, the state dept has not responded to any mailings, and wood forest says they have no other info that would provide me a way to get my money back (after acknowledging they never sent me advance notice providing opportunity to get it before closing. Wood forest you stole my money and the state has no reference of it. Im reporting you guys this is illegal to not inform me , I didn't die for god sakes you should have notified me.

Woodforest National Bank

Replied on Feb 03, 2016

We apologize for such a difficult experience. We would like to look further into your situation. If you'll send an email with your contact information to SocialMedia@woodforest.com, we will get in touch with you.
Type

Fee

National Average

Monthly Inactivity

N/A

Non-Sufficient Fund (Overdraft)

N/A

0

Stop Payment item

N/A

0

Return Deposit

N/A

0

Domestic Wire Transfer (Outbound)

N/A

0

Domestic Wire Transfer (Inbound)

N/A

0

Non-Bank ATM

N/A