Member Since
March 20, 2008
Sorry, it is too late to edit your topic.
Starbucks CEO to DC: You've been cut off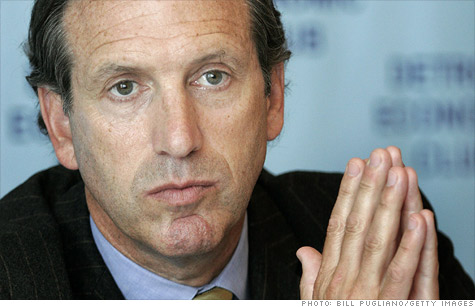 NEW YORK (CNNMoney) -- Starbucks CEO Howard Schultz is fed up with Washington. And he is doing something about it. Sp...
He has the right to be mad against Washington because we all are mad for some reasons or other. We are struggling to relieve from financial issue that is twice harder for people like us. How fed up should we be with Washington? I know mine. Well let see how he is going to come out with this matter.
Sorry, it is too late to edit your comment.
Other Posts You Might Like
dlm1970 started a question in News on Jul 10th 2012
Billpay services via Billeo. Lack of billpay was a major negative for Mango on recent prepaid card reviews/comparisons. Not sure why the company is being so quiet about it...no mention on it's website. Read more
MarkAnders started a question in News on Jun 1st 2012
I am working on a project that keeps track of current state legislative and ballot initiatives to cap interest rates charged by payday loan companies. Consumer protection groups call such loans "predatory" due to their triple digit APRs which are blamed for the debt problems many people experience when they can't meet the loan payments. Read more
Sorry, it is too late to edit your topic.