The same mortgage crisis that has engulfed American homeowners has also taken its toll on the nation's commercial properties, such as office spaces and retail buildings. According to findings released by the Congressional Oversight Panel, very few cities are going to be as affected by foreclosures on these commercial properties as our nation's capital.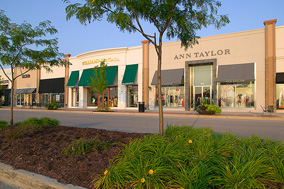 Who Will be Hit Hardest?
The foreclosure wave has ebbed and flowed over the last two years, but this next crest is expected to be ferocious. There are big names at-risk, like the Mayflower Hotel and the Boulevard at Capital Centre in Largo, but the smaller community banks are the entities who must really brace themselves. They are the lenders who issue a higher percentage of commercial loans, and many of them held onto their loans rather than sell them to different investors. The Committee's report notes that the 3000 community banks with a high proportion of commercial real estate loans comprise nearly 40% of the banking industry.
Why D.C.?
The number of troubled properties in the District has multiplied tenfold since April 2009. At present, there is $7.3 billion worth of commercial properties whose worth is less than their mortgages. DC trails only metropolitan New York and the South Florida real estate markets in foreclosure rates, default, or delinquency for commercial real estate. Real Capital Analytics also notes that the value of troubled properties in DC has grown from $13 million in 2007 to $40 billion today.
The Upside
Last quarter, the office vacancy rate stopped ballooning for the first time since 2006. True, some of that increase was due to operations installed to handle the multitude of bankruptcy filings and debt renegotiation's. Additionally, CoStar– a commercial real estate information company– found that the office market saw a strong net gain (+925,000 sq feet) of properties being leased by new tenants for this first time since 2nd Quarter 2008. CoStar chief executive Andrew Florance offered a bit of hope when he stated that there is, in fact, "light at the end of the tunnel." But he dampened the optimism in his affirmations when he continued, "But in commercial real estate, it's a very, very long tunnel."
Find the best bank account for you now.
See how much you can save in just a few steps.