Planning ahead is extremely important to ensure a less stressful Black Friday experience. Large crowds of under-rested bargain hunters do not make for the most understanding company if you hesitate before hitting the stores.
Who will take care of your kids? What outfit will you wear to optimize pocket space and comfort? Which deals are the most important to you? Who is your shopping buddy? What is your plan?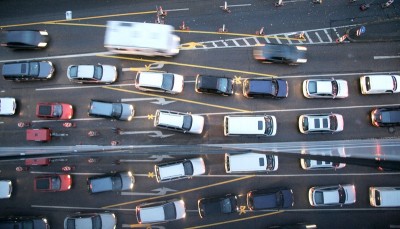 Generally items are as cheap as the morning is young, but store openings and specific deals will vary by location. Some stores have already promoted the deals on offer.
With Black Friday attendance projected to be less then last year and online orders infringing on in-store purchases, retailers are fighting to offer the earliest opening times and best bargains. Some stores are opening as early as midnight, like Ralph Lauren and Old Navy. Toys R Us is ringing in Black Friday before the day even begins, opening at 10 p.m. Thanksgiving Day and running bargains until 10 p.m. the next day. With these store hours, you could begin shopping Thanksgiving Day at 9 a.m. at Gander Mountain and continue shopping straight through the Black Friday weekend, if your feet and your checkbook can handle the exertion, that is!
| Store | Sale Starts | Sale Ends |
| --- | --- | --- |
| Ashley Furniture | 7AM | Unspecified |
| Bass Pro Shops | 6AM | 1PM |
| Best Buy | 5AM | Unspecified |
| Burlington Coat Factory | 5AM | Unspecified |
| Costco | 9AM | Unspecified |
| Home Depot | 5AM | Unspecified |
| JC Penny | 4AM | Unspecified |
| Kmart | 5AM | 11AM |
| Kohl's | 3AM | 1PM |
| Lowe's | 6AM | Unspecified |
| Macy's | 4AM | 1PM |
| Modell's | 5AM | 3PM |
| Office Max | 7AM | Unspecified |
| Pet Smart | 7AM | Unspecified |
| Radio Shack | 5:30AM | Unspecified |
| Sam's Club | 5AM | Unspecified |
| Staples | 6AM | Unspecified |
| Target | 4AM | Unspecified |
| Toys 'R' Us | 10PM (11/25) | 10PM (11/26) |
| Walgreens | 9AM | Unspecified |
| WalMart | 5am | Unspecified |
Money saved on an item bought is still money spent. Black Friday deals can be a wonderful way to save this holiday season, and wading through the crowds should be considered a sport, but don't get carried away by the bargains.
For more information about Black Friday promotions and hours, visit BlackFriday.info.
What's your Black Friday plan? How do you navigate different store opening times and still nab the best deals?
Simon is a research analyst for MyBankTracker. He is an expert on consumer banking products, bank innovations and financial technology.
Latest posts by Simon Zhen (see all)
Find the best bank account for you now.
See how much you can save in just a few steps.