For certain TD Bank checking accounts, customers will no longer have free access nor be reimbursed for transaction fees incurred at non-TD Bank ATMs — making the bank less convincing as America's Most Convenient Bank.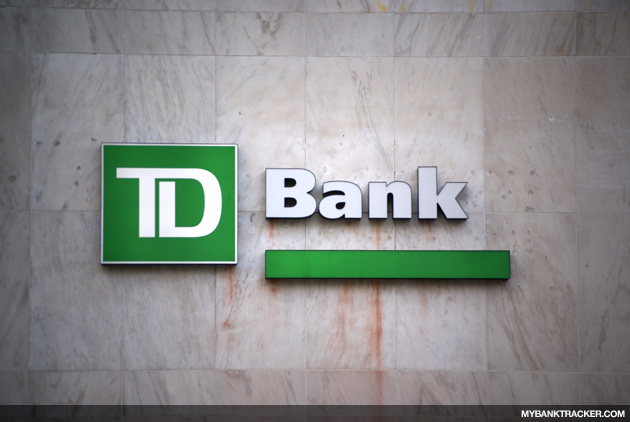 TD Bank (NYSE:TD) will begin charging customers with certain checking account types for using a non-TD Bank ATM. Additionally, for these types of checking accounts, TD Bank will not be refunding ATM surcharge fees imposed by the companies that own these non-TD Bank ATMs.
The biggest players in the banking industry have begun major checking account overhauls as federal regulations are expected to cut revenues. As one of the top 10 commercial banks in the U.S., TD Bank is stuck in the middle of an increasingly restrictive environment for financial institutions.
TD Bank Changes to ATM Transaction Fees
Currently, customers in many states will not be charged for ATM access at any ATM, including 5,400 TD Bank and TD Canada Trust ATMs. Also, all TD checking accounts are eligible for unlimited non-TD Bank ATM surcharge fees if the customer maintains a minimum daily balance of $2,500.
Beginning March 9, 2011, TD Bank will charge a $2 fee for each transaction at non-TD Bank ATMs. This "non-TD Bank ATM transaction" fee will be waived for TD's Premier, Relationship, and Interest checking accounts. The fee will not be waived for all other TD Bank checking accounts.
Additionally, transaction fees charged by the operators of non-TD Bank ATMs will be reimbursed only for Premier, Relationship, and Interest checking accounts, and only if the account holder maintains a minimum daily balance of $2,500. All other TD Bank checking accounts will no longer be offered this perk.
The details regarding the changes have been announced in letters sent to current TD Bank checking customers.
For TD Bank checking account customers who only visit TD Bank ATMs, these changes will not be pose much of an inconvenience. Customers who regularly (or occasionally) find themselves using non-TD Bank ATMs may want to become more proficient at avoiding ATM fees.
Simon is a research analyst for MyBankTracker. He is an expert on consumer banking products, bank innovations and financial technology.
Latest posts by Simon Zhen (see all)
Find the best bank account for you now.
See how much you can save in just a few steps.