TD Bank's launch of Convenient Choice Checking takes into account your individual needs with six unique accounts for almost all ranges of incomes and minimum balances. TD Bank promises that one of these accounts will be ideal to fit your specific needs.To assist you in determining which checking account best suits your needs, TD created Checking Selector, which is available on the TD Bank website and in their branches. This online service provides a "checking check-up," asking a few simple questions which will then produce a recommendation for the TD Checking product most suited for your financial circumstances.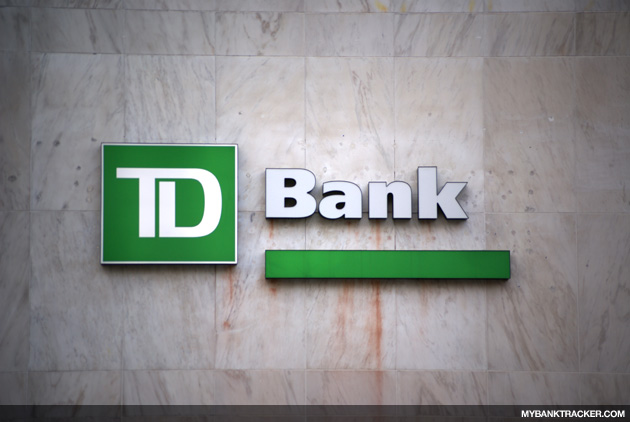 "With our expanded set of personalized checking products, we are delivering more relevant choices, as well as providing new tools and services to enable consumers to make informed decisions with greater ease and confidence," said Nandita Bakhshi, Executive Vice President, TD Bank in a statement. "With a product suite that is transparent and simple, such as TD Convenient Choice Checking, we further our commitment to giving consumers the best value with the greatest convenience."
Here are the six unique checking options that TD is offering:
TD Simple Checking—for customers who don't want to worry about maintaining a balance and want a fixed, flat monthly fee with no surprises. This account is only $3.99 a month (or $2.99 if customers choose paperless statements).
TD Convenience Checking—for customers who would like a free checking option by maintaining a minimum balance of $100.  This account offers the first order of checks free of charge, and the monthly fee of $15 ($14), is waived if the minimum balance requirement is met.
TD Premier Checking—With a minimum checking account balance of $2,500, customers will receive a tiered interest rate along with unlimited free non-TD Bank ATM transactions, refunds of ATM fees charged by other ATM providers and the first order of standard checks free.
TD 60 Plus Checking —an interest-bearing account for customers aged 60 and over and who maintain a minimum balance of $250. Customers receive a flat interest rate, free standard checks, a safe deposit box discount, and free money orders and official checks.
TD Relationship Checking—for customers who can maintain a $20,000 minimum balance excluding mortgages and credit cards. Customers receive a flat interest rate, unlimited free non-TD Bank ATM transactions, refunds of ATM fees charged by other ATM providers (with $2500 minimum checking account balance), free standard checks, a safe deposit box discount, free stop payments, incoming wires, official checks/money orders, and overdraft protection transfers.
TD Student Checking—free checking for full-time students, with no minimum balance requirement, and offering one free overdraft per year, free overdraft protection transfers, and the first order of standard checks for free.  There is no monthly fee for TD Student Checking.
All of the checking options provide free online banking with bill pay, mobile banking (including TD's mobile app), instant issue Debit/ATM card and direct deposit. For more information and to receive a checking check-up, new and existing TD Bank Customers can visit their local TD Bank, log on to www.tdbank.com, or call 1-888-751-9000.
Zachary is a staff writer and a columnist for MyBankTracker.com. He specializes in financial technology, banking trends and product innovation.
Latest posts by Zachary Ehrlich (see all)
Find the best bank account for you now.
See how much you can save in just a few steps.