Consumers who've opened their accounts in recent months at big banks may encounter a bump in their quest to join the anti-Wall Street movement.
In recent weeks, masses of upset consumers have defected from mega-banks in protest, but some may have been hesitant to support Bank Transfer Day due to the very reason they want to leave; pesky fees.
Early account closure fees may be the culprit for hindering some these protesters from having their voices heard.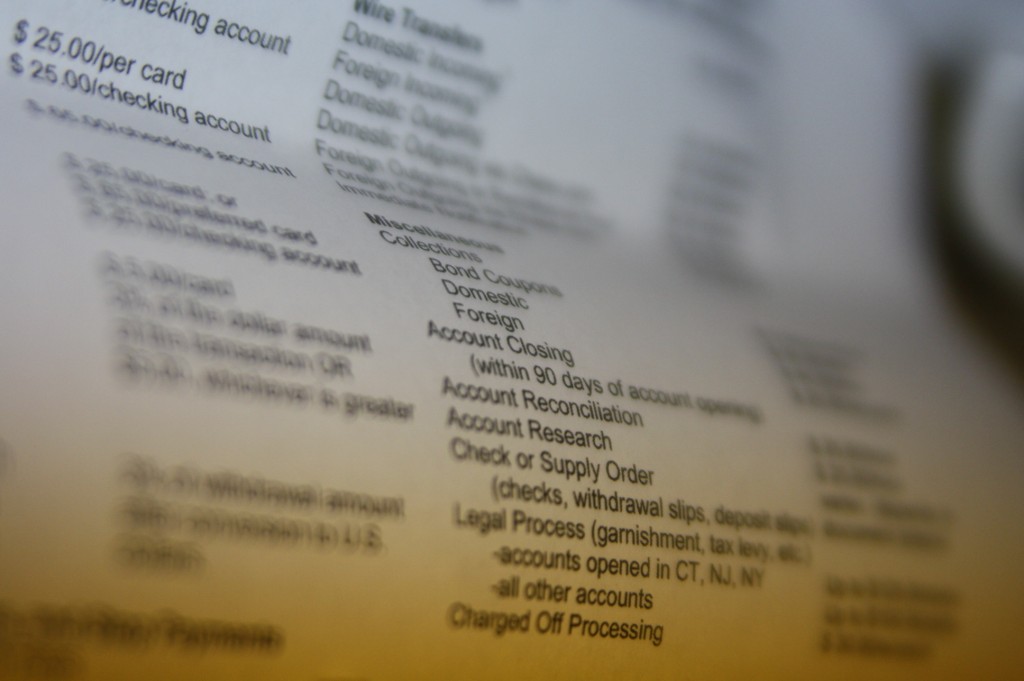 Account Closure Fees: Where Are They?
Getting hit by new fees is not a pleasant way to be welcomed after opening your bank account. But, leaving the bank right away could come at a cost that no one wants to pay.
Of the top 10 U.S. banks by deposits, half of them impose a $25 early account closure fee if a customer wants to close an account within a certain time period that ranges from 90 to 180 days of opening.
The other half of the ten biggest banking giants do not charge such a fee, yet.
| Rank by Deposits (6/30/11, FDIC) | Bank | Fee | Terms |
| --- | --- | --- | --- |
| 1 | Bank of America | $0 | - |
| 2 | Chase | $0 | As of 12/11/11 (formerly $25) |
| 3 | Wells Fargo | $0 | - |
| 4 | Citibank | $0 | - |
| 5 | U.S. Bank | $25 | Within 180 days of opening |
| 6 | PNC Bank | $25 | Within 180 days of opening |
| 7 | TD Bank | $0 | - |
| 8 | Capital One | $0 | - |
| 9 | SunTrust Bank | $25 | Within 6 months of opening |
| 10 | BB&T | $25 | Within 90 days of opening |
The entire premise of leaving your big bank is to not give up any more of your hard earned money; many protesters claim banks have used taxpayer dollars to save themselves from a total financial meltdown while continuing to raise fees.
So, unless customers expect to be paying more for monthly account maintenance than the early account closure fee, many would rather opt to stay until the the fee is no longer applicable to cut ties.
Although these hindered customers may not be able to break up the relationship yet, they can minimize their deposits with banks in an effort to make a statement.
Unfortunately, customers with certificates of deposit (CD) will most likely get hit with a penalty for early withdrawal, unless the CD is specifically a no-penalty CD. In most cases, customers will only be losing interest earned but recently opened CDs may result in lost principal as well. Again, leaving a little later would reduce the penalty, if any.
It's a temporary situation but still quite a setback to motivated protesters.
Find the best bank account for you now.
See how much you can save in just a few steps.