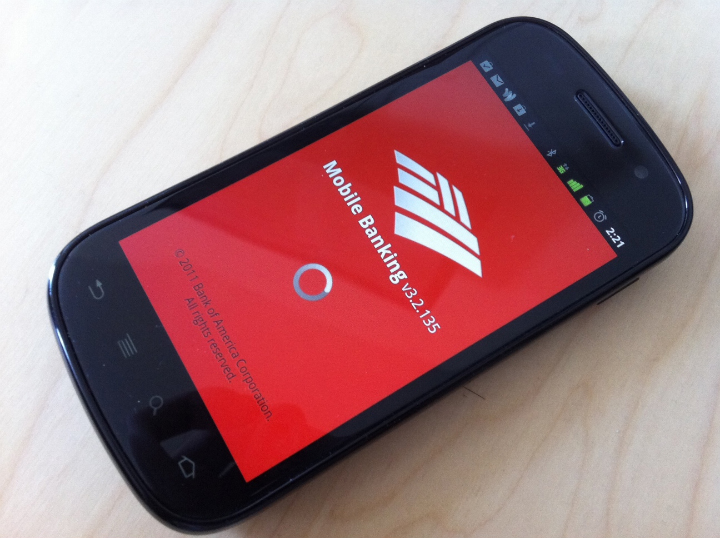 (UPDATE: The feature launched for Android smartphones on Aug. 17.)
(UPDATE: As of 1 p.m. ET today, mobile deposit became available on the Bank of America app for iPhones. The feature still has not arrived on Android and Windows Phone devices.)
Many Bank of America customers with smartphones are still waiting for the much-anticipated update that is supposed to introduce mobile check deposit, a feature that mobile-banking customers have been yearning for over the past few years.
The bank has been unable to stay on track with its projected launch timeline for smartphone devices.
The updates for iPhones and Windows Phones was expected to arrive last Thursday while the Android smartphone update was slated for Monday. None of them have shown up in their respective mobile-application stores. Last week, a Bank of America spokesperson said that the timeline includes approximate launch dates and the app updates are subject to the approval process involved with the app stores.
Start saving money in under a minute.
See how much you can save in just a few steps.
Get Started
Apple, Google and Microsoft do not specify the amount of time it takes for approval (as each app may require a different review period). Apple's app approval process may take weeks. Google says that apps should appear in Google Play within a few hours. In April, Microsoft said that the average app certification period was 2.6 business days.
Many Android smartphone users are also awaiting the update because the current version of Bank of America's mobile app does not allow them to log in due to a bug.
BankAmeriDeals, the merchant-funded rewards program that lets customers load offers and discount onto their cards, is also expected to arrive in the same update.
Currently, the only Bank of America mobile application that has mobile check deposit is the iPad version, which was released July 26, one day after the expected July 25 launch date.
The iPad app garnered a slew of positive 5-star reviews on the Apple app store — most reviewers are happy for just the mere fact that mobile check deposit is available, while others are praising the seamless mobile deposit experience.
But, much of the hype revolving the feature's launch is focused on smartphones.
"It's great they have finally offered the electronic check-deposit feature in the [iPad] app. But where is the iPhone version that supports electronic check deposit?" said reviewer "Jammer888" in the Apple app store. "I don't carry my iPad with me all the time, but I do carry my iPhone with me everywhere I go."
Find the best bank account for you now.
See how much you can save in just a few steps.