Traffic is picking up at retailers as the holidays are just around the corner — the perfect time for retailers to market their store-branded credit cards to customers. Generally, retail credit cards provide inferior benefits and rewards when they're compared with regular credit cards. But, there are a few store cards that can make it worth your while.
Here are the retail credit cards that deserve a mention:
Target REDcard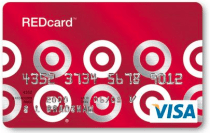 Target, a frequent destination for everyday shopping, offers an attractive credit card: the Target REDcard.
Target's REDcard has no annual fee and it's packed with neat features and benefits that can lead to plenty of savings. The most notable perk is a 5 percent discount on purchases at Target stores and Target.com — no hassle of managing cash-back balances and reward points. Additionally, cardmembers get free shipping and 30 extra days for returns.
One thing to watch for is the alarming 22.90% APR, which shouldn't be problem if you pay off your card balance every month.
Kohl's Charge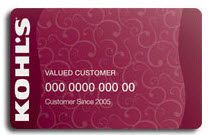 Kohl's, the department-store chain, has a credit card that has the potential to unlock plenty of savings for a plethora of household goods.
The Kohl's Charge card has no annual fee and it allows cardmembers to receive significant savings for their purchases in the form of monthly discounts. Twelve times a year, cardmembers get discount offers, ranging from 15 to 30 percent off, that can be applied to all their Kohl's purchases. If you spend $600 or more per year, your membership status is upgraded — offering more opportunities to save.
Like the Target REDcard, the Kohl's Charge card has a relatively high APR, which is at 21.9%.
Amazon Visa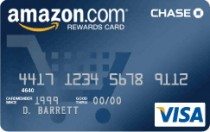 Amazon, the online retailer that sells almost everything, offers a credit card with a lucrative rewards program.
With no annual fee, the Amazon.com Rewards Visa card hands out three points per dollar spent at Amazon, two points per dollar at gas stations, restaurants and drugstores and one point per dollar on everything else. These points can be redeemed toward future Amazon purchases, cash back, gift cards, travel and more.
The interest rate on the Amazon.com Rewards Visa card ranges from 13.24% to 21.24%, depending on your credit history.
A pseudo-retail credit card
If you are not a regular shopper at a particular retail chain, you are most likely not going to apply for store-branded credit card because you won't be able to take full advantage of the benefits.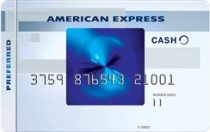 One credit card that can allow you to reap significant savings, without locking in a relationship with a particular retailer, is the American Express Blue Cash Preferred card.
The card offers 6 percent cash back at stand-alone supermarkets (on up to $6,000 spent annually). By using the Blue Cash Preferred card to purchase store gift cards at supermarkets, cardmembers effectively earn six percent cash back on their retail purchases.
It is a clever way to boost your savings on shopping, but note that the card has a $75 annual fee.
To compare more retail and other credit cards you can use our Credit Comparison Tool.
Find the best bank account for you now.
See how much you can save in just a few steps.