Two years after the Federal Reserve implemented a cap on debit card interchange fees, paid by merchants to banks, a new report found that merchants saved an estimated $8.5 billion in 2012. According to the report commissioned by the Merchants Payments Coalition (an initiative by the National Retail Federation), $5.87 billion of those savings went to consumers in the form of lower prices.
"This is clear evidence that retailers have seen significant savings from swipe fee reform and that they're sharing that savings with their customers in a variety of ways," said Mallory Duncan, senior vice president and general counsel of the NRF, in a prepared statement. "But the savings could have been far greater for retailers and consumers alike if the Federal Reserve had capped debit swipe fees at the level intended by Congress."
Start saving money in under a minute.
See how much you can save in just a few steps.
Get Started
In October 2011, the Fed capped debit card interchange fees to 21 cents per transaction, down from an industry average of 44 cents per transaction. The original proposal asked for a 12-cent cap. The rule only applied to institutions with $10 billion or more in assets.
"Our analysis found that the [Fed's] original proposal would have increased benefits for consumers and merchants from $8.5 billion to $12.54 billion in 2012, an increase of $4.04 billion or 52 percent," the report stated.
The Electronic Payments Coalition, an association made up of banks and credit unions, released a conflicting study that highlighted the lack of price decreases on certain goods at specific merchants.
For instance, the EPC noted that the cost of a Slurpee from a 7-Eleven store in Washington, D.C. stayed at $1.49 since 2011. Another finding pointed out that the price of milk increased by $0.30 at a Walgreens in San Francisco in 2012.
The NRF study looked at cost changes at more than 1,000 retail grocery and drug stores in more than 30 states. The EPC study tracked identical products from 32 shopping trips to 16 stores nationwide.
Consumers in the middle of the battle
The debit card rule was intended to provide savings to retailers, which were expected to transfer these savings to consumers. Bank groups and trade associations, such as the EPC, argued that merchants failed to hold up their end of the deal.
Even before the debit card rule took effect, banks have made moves to compensate for the loss in debit interchange revenue.
The most notable change is the disappearance of free checking accounts at the big banks. Many of the nation's largest banks offered free checking accounts 2010. Today, none of the 10 biggest U.S. banks offer a free checking account that provides full-service branch banking. (Capital One's online banking division offers a free online checking account.)
Additionally, debit card rewards programs were discontinued. Banks have since replaced these programs with personalized deals, which are discount offers provided in partnership with select retailers.
While consumers felt the impact of worsening terms and perks of their bank accounts, they may not have noticed the lower prices that were supposed to be provided by retailers.
The contradictory findings of the NRF and the EPC are likely to fuel the ongoing debate over the effectiveness of the debit card rule and how it helped — or hurt — consumers.
In August, a U.S. district court judge ruled that the Federal Reserve did not properly set the limit on debit card swipe fees and insisted that the fee cap be dropped to 12 cents per transaction, as proposed originally.
The Fed has filed an appeal to the ruling.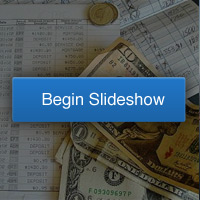 Related Stories:
Don't Fall Victim to Card-Skimming Fraud
Want Bank Teller Service? It Might Cost You
Simon Says: Debit Card Purchases Can Be Denied For Many Reasons
Find the best bank account for you now.
See how much you can save in just a few steps.