Radius Online Bank Review
Radius Bank aims to be the best online bank with low fe, unlimited free ATM access, and high interest rates on checking accounts, savings accounts, and CDs.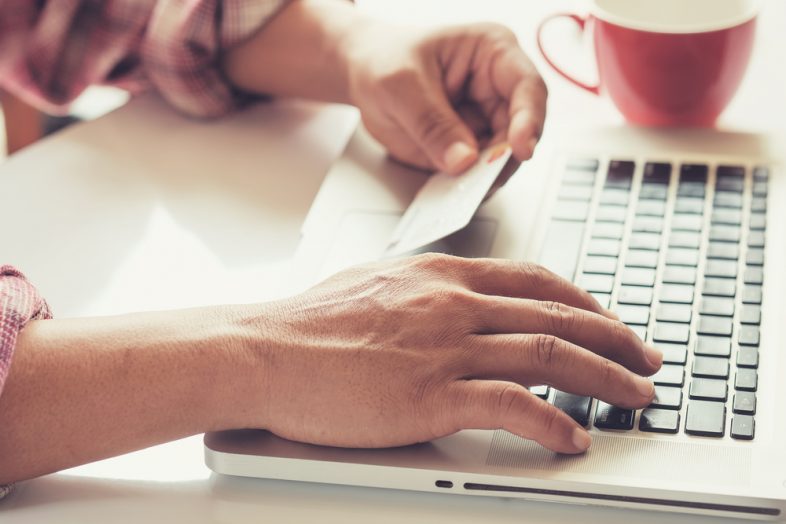 Online banks have been gaining traction on traditional brick-and-mortar institutions because they're able to provide higher APYs. This makes them attractive options to consumers looking to maximize their savings.
The downside to most online banks is it can be a painfully slow (and sometimes expensive) process to access your money. Withdrawals from interest-bearing accounts can take days to get access to, regardless of where it goes.
ATMs are often impossible to find, and if you can even get a debit card, you'll likely spend $3-$5 for each transaction. Many of these banks even charge a $1-$2 fee for using your debit card for purchases.
It's this environment that allowed tech-based companies like PayPal, Apple, Google, and Samsung to carve out a lane and gain market traction. Traditional banks have been unable to compete with these services, which themselves have problems by not being part of the banking industry.
Radius Bank has alleviated these problems by offering some innovative features, including:
Free Interest-Bearing Checking
Free ATM Access
Free Pay a Friend
These three features, combined with Radius Bank's focus on its online and mobile banking technology makes it easily one of the best banking choice in the country, able to compete with traditional banks, online banks, and even online money transfer services like PayPal and Android Pay.
In this Radius Online Bank review, we'll compare rates, fees, and services to other national and online banks.
Combining Checking and Savings
Radius Bank's online checking account is actually a hybrid that provides a high APY on the portion of your balance that exceeds $2,500. The rate easily surpasses the APY provided by traditional interest-bearing checking and savings accounts.
The bank's policy rewards customers who are able to keep high balances, but they don't penalize customers who actually use their money.
Regardless of the account balance, Radius doesn't charge a monthly fee for its checking accounts, nor are there transaction fees. Online banks like MetaBank and WEX Bank often charge these types of fees, sometimes allowing customers to avoid them by jumping through hoops like meeting monthly direct deposit limits.
Accessing ATMs
Online banks have a shaky relationship with ATMs. Out of the 425,000 ATMs in the United States, 48% are owned by financial institution (mostly brick-and-mortar banks), and 52% are owned by independent deployers.
Each of these ATMs typically charges a fee for non-customers, and your own financial institution can charge an additional fee on top of this. These fees quickly add up, eating away at account balances.
Radius Bank not only doesn't charge an ATM fee, it makes access to any of these ATMs easy by reimbursing any fees charged by the ATM operators. On top of this, the bank is partnered with the NYCE's Shared Deposit Program, ATM network, which allows customers to deposit can accept cash and checks at non-Radius Bank ATMs across the country deposits.
There aren't any other online banks that allow instant cash deposits this way, especially not into an interest-bearing checking account. Although cash transactions may not be something that occurs frequently for you, Radius is an attractive option for customers who need the convenience of both online and brick-and-mortar banking.
Paying Friends
Although free interest-bearing checking and free ATM access are great features in their own right, there are other banks that offer these services. Where Radius Bank is disrupting the entire banking industry is in being among the first FDIC-insured banks that allows instant money transfers to friends.
When transferring funds through a traditional bank, it's only instant when transferred to an account with the same bank. Transferring funds to a customer of another bank is tedious and one of the slowest-evolving parts of the industry.
This slow adoption rate is what fueled the proliferation of mobile payment options, such as PayPal, Android Pay, Samsung Pay, and Apple Pay. These companies are not deposit accounts, but rather third-party services that help verify money transfers, similar to Western Union. Because of this, none of the balances on these services is FDIC-insured.
Radius Bank, however, is FDIC-insured, meaning your money is actually safe when deposited into the bank, unlike balances with third-party money transfer services.
Rise of the Remittance Industry
The money transfer industry is huge, growing from $180 billion in 2014 to an estimated $600 billion in 2017. The global average cost of sending remittances is currently 7.52%, with online services being the cheapest, at around 5.32%. These fees have been a constant focus of global G20 conferences for the past 5 years.
Radius Bank's Pay a Friend remittance service is absolutely free. Yes, you read that right.
Not only is Radius Bank disrupting the banking industry, it's also disrupting the remittance industry, undercutting the fees charged by Western Union and PayPal for transferring money to friends.
Using the Pay a Friend feature of Radius Bank's mobile app, sending money to a friend is both simple and intuitive. You enter the person's name, email address or phone number, their debit card or bank account information, and the transfer amount to transfer.
The recipient then receives a text or email allowing them to access the funds transferred to a debit card immediately and funds transferred to a checking or savings account within 1-2 business days.
Pay a Friend was launched in January 2016 and is already seeing a high adoption rate from Radius customers, and with the company reportings a $40 transaction median and average payments of $335.85. People are using the feature to split restaurant bills, pay rent, and cover personal debts, saving money in the process.
The New Face of Banking
2016 is heralding a new direction for the financial industry. In 2015, PayPal's acquisition of Xoom and UAE Exchange's acquisition of Travelex signaled the mergers of money transfer and money management companies to become major industry players.
While many banks (both online and brick-and-mortar) are having trouble competing against these services, Radius Bank is a standout.
With free interest-bearing checking, free ATM access that allows for cash and check deposits, and the ability to transfer money to a friend's debit card or bank account, Radius Bank is able to compete with players on both sides.
PayPal charges a fee for money transfers to friends and money remittance to companies. Neither PayPal nor Ally Bank allows cash or check deposits. Bank of America takes forever to transfer money anywhere outside its own accounts.
Radius Bank relieves the problems customers of every financial service find and it does it all in one place. That's how the company is challenging not only the best online banks, but also the best brick-and-mortar banks and money transfer services.
Compare Best Accounts Now
You might also like