4 Helpful Credit Card Perks for Valentine's Day Shopping
Here are some credit card perks that will help you when shopping for Valentine's Day.
Valentine's Day is just around the corner. For anyone who hasn't planned ahead, there's no reason to fret yet -- there's still plenty of time get everything in order. With your credit card, you may be able to buy and book everything you need for Valentine's Day.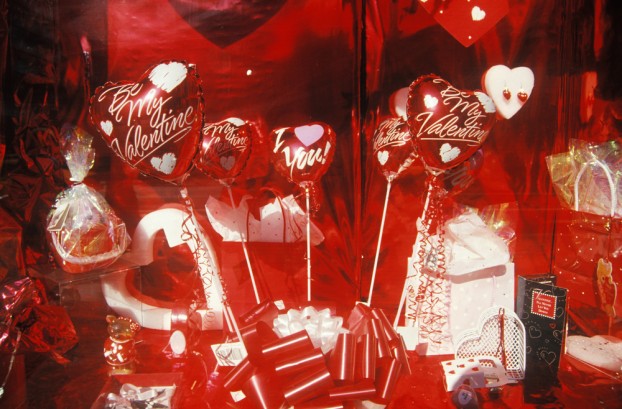 1. Shop online for more rewards
Before making that online order for flowers, cards and chocolates, make sure to check your credit card's online shopping program for special offers and extra rewards when shopping at participating merchants.
For instance, Chase cardmembers who shop at ProFlowers or FTD.com through the Ultimate Rewards program will earn an additional 15 points per dollar spent. Other retailers have special discount codes in addition to bonus rewards.
Your credit card doesn't offer such an online shopping portal? There are other rebate sites -- such as FatWallet and Ebates -- that are holding Valentine's Day promotions.
2. Easy Valentine's Day shopping
Looking for a specific gift or trying to get a ticket to a specific venue/event? The personal concierge can act as your personal shopper to find what you need.
Many credit card programs come with personal concierge service for no additional cost, including anyone who is currently holds a card with the Visa Signature or World MasterCard logos. Other upscale credit cards and travel cards offer personal concierge service.
The personal concierge will only help you find what you need -- you still have to pay for it yourself.
3. Travel benefits
Planning a quick getaway for Valentine's Day? Remember that your credit cards may have a slew of travel perks that can help save money and enhance the travel experience.
Again, anyone with a Visa Signature or World MasterCard card may receive hotel benefits such as early check-in, late check-out, complimentary room upgrades, breakfast, free internet, food and beverage vouchers and more from participating hotel locations.
Also, if you are going to rent a car, forget about paying for auto rental insurance because many credit cards offer insurance if the car rental was paid for with the card.
4. Personalized deals
Many major card issuers offer personalized deals that are based on your spending habits. Tapping these deals could help you save a good chunk of change on your Valentine's Day gifts and events. Since many of the deals are for restaurants, you may even discover new places to try out with your date.
These personalized deals are electronically loaded onto your cards, so you won't look as bad as the poor chap who pulled out a coupon for dinner.
Related Stories:
New Santander Credit Card Offers 3X Rewards on Popular Categories
7 Credit Cards for Those With Credit Scores of 600 to 700
Discover to Discontinue Secure Online Account Numbers Again