5 Reasons Personal and Business Banking Don't Mix
When you are moving forward with a small business venture, it is not uncommon to still have personal banking mixed in with your business banking. Most small businesses and entrepreneurs will have c...
When you are moving forward with a small business venture, it is not uncommon to still have personal banking mixed in with your business banking. Most small businesses and entrepreneurs will have combined accounting simply because they were initially bootstrapping their start-up with their own personal funds.
Growing a business requires that business owners begin solidifying their business account and in most cases, the first step to this separation is establishing a separate business bank account.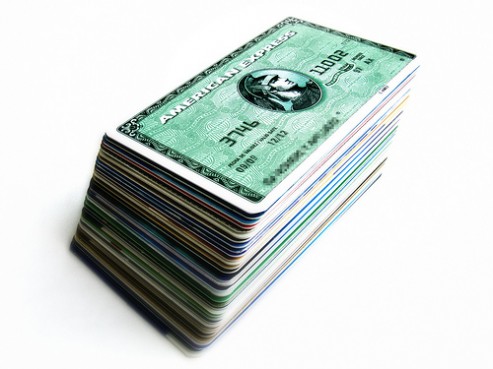 Here are 5 of the top reasons keeping your business and personal banking together will fail you:
1. Poor First Impression
When you are working to build a name for your business, not having a business bank account can actually tarnish your reputation for being a professional. If you accept payments by check, you should have an established bank account so your clients and customers can address checks properly. If you have people write checks to your personal account, it can appear your business is not something you take seriously and may not be reliable. Part of your business marketing tactics involves creating a brand and an image for your company. If you don't have a business bank account, it can take away from your professional image.
2. Lack of Business Proof
As a business owner, you will be looking to deduct small business expenses from your taxes. If you maintain only a personal bank account that does not distinguish your business from other extra curricular activities, the federal and local government may not allow you to take those deductions. With an established business bank account, the income and expenses are separated from anything else going on in your personal life and you have proof and a paper trail of your business activity.
3. Tax Frustration Overload
Tax preparation time is frustrating enough on a personal level. When you add in business side of tax prep work, it can become quickly overwhelming. If your business and personal bank accounts is still one in the same, you will have to sort through a year's worth of statements and figure out which expenses and deposits are for which entity. With a separate bank account, the monthly statements will detail solely your business information and the only step you'll have to take is categorizing these expenses. For less stressful tax preparation time, take time to categorize your business bank account statements each and every month. All you'll need to do at tax time is tally the income and expenses for the entire year by category.
4. Loss of Deduction Opportunity
If you have to sort through twelve months of transactions to determine which is for the business and which is not, you will likely lose out on some rather important deductions for the business. When you have a separate business account, you will have the ability to highlight deductible business expenses each month. You won't need to spend the time at the end of the year remembering what happened many months back. Business bank statements should be filed with corresponding receipts for deductions stapled to them so you have easy access and simple reference when preparing for tax filing.
5. Roadblock to Business Credit
Another financial obligation of a new business owner is to begin establishing a credit profile for the business itself that is separate from the owner's credit rating. In order to build this business credit, you'll need to have a stable financial track record. A business bank account may be necessary to establish lines of credit with suppliers, vendors, lenders, and credit card companies. If you are using only your personal account for banking, you may not be able to build that essential credit foundation your business will certainly need for both short-term and long-term growth.
Establishing a business bank account is not difficult but it does require some forethought and comparison work when choosing the right bank for your business. You'll need to weigh the pros and cons of costs, fees, and terms for business accounts. You'll likely want to establish a long-term relationship with one bank so you can avoid having to transfer accounts at a later point in time. Find the right one for you the first time and avoid future complications.
This article was written by Tisha Tolar, a MyBankTracker contributor, originally published
on the Delaware Business Blog.