Are Discover Partner Gift Cards Worth the Rewards Points?
Discover cardholders can receive extra cash back in the form of merchant-sponsored Discover gift cards. Here's the best ways to do it.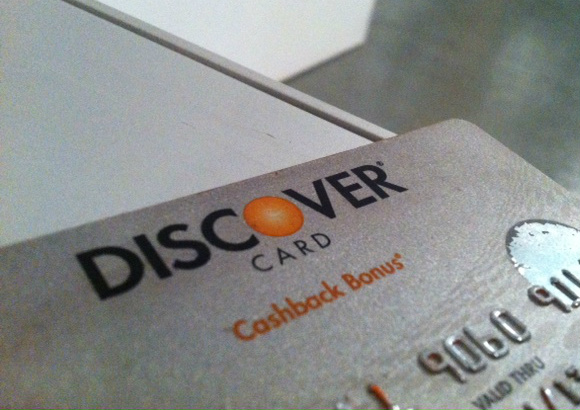 Discover cardholders have a lot of options when it comes to using the cash back they earn on purchases, but only one consistently allows them to tack on extra earnings at the point of redemption.
The issuer's partnerships with certain merchants allow cardholders to put their cash back towards a gift card containing more than the amount they are being asked to redeem.  For example, you can cash in $45 worth of your hard-earned rewards in exchange for a $50 gift card to Red Lobster.
"There are a lot of great deals that allow to spend $40 of their cash back bonus to get $50 in rewards, all in the form of a partner gift card," Laura Gingiss, a spokeswoman for Discover, says.   "Some categories, like travel, even allow to double their redemption amount."
Gingiss confirms the partner gift cards offer the "best value" in terms of rewards redemption, since other options – which include statement credits, electronic deposits to a bank account, merchandise purchases, charitable donations and paying with rewards directly on Amazon – don't always feature the extra incentives.
Current noteworthy deals include $85 cash back for a $100 Sephora gift card, $80 cash back for a $100 Red Envelope gift card and $40 for an $80 Universal Studios gift card.
While the added earning potential is certainly nice, there are some best practices that cardholders may want to follow to make sure their rewards are spent wisely. For starters, you shouldn't let the extra offerings entice you into opting for a gift card you wouldn't use otherwise.
Similarly, you also may want to avoid deals where the gift card would inevitably require you to spend more. Earning an extra $60 towards a Royal Caribbean cruise certainly sounds sweet, but the vacation itself is going to cost more than a $120 gift card   … especially if you charge the cruise and carry the balance on your credit card.
Instead of applying rewards to the deal du jour, it's a good idea to wait until a particularly lucrative deal is being offered at one of your favorite retailers. To find the best deals, cardholders should download Discover's online reward redemption catalog, which is frequently updated on the issuer's website.
Discover is also good about advertising new deals and other promotions on Twitter, a practice that has become very common amongst banks and issuers.
Cardholders can start redeeming cash back for partner gift cards at $20. Charitable donations and Discover gifts cards also start at the same amount. Merchandise and Amazon purchases can be redeemed at any dollar amount, while statement credits and cash back via a bank deposit start at $50.