Which Home Renovations Are Worth the Payoff?
What home improvement and renovation projects pay off when it is time to sell a house? Learn about home fixes that entice buyers and return on investment ROI.
The housing market is picking up, and home values are ticking up in many markets, so it can be a good time to put a house on the market, especially if its looks are ahead of the competition. However, home repairs and renovations can be costly, and not all of them result in a higher selling price.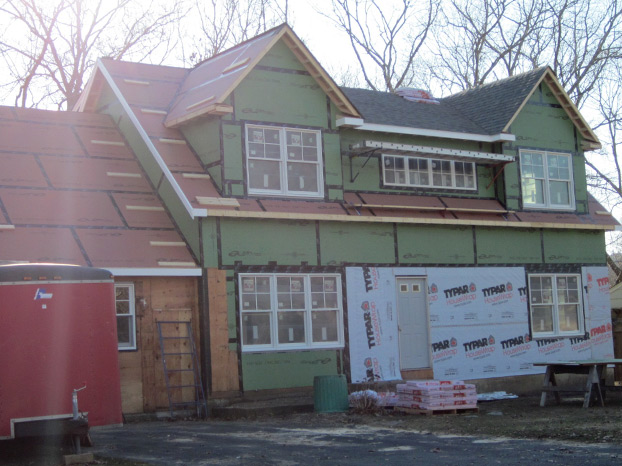 According to Remodeling.net, remodeling trends and costs are up, and for most projects, the return on investment for renovations averages about 66 percent, representing a 34 percent loss for homeowners. So what home repairs and renovations have the highest return on investment?
Replacing beats out renovating
Remodeling's website says replacing key items, rather than completely overhauling certain rooms, can offer better value to home sellers. While might not sound as sexy as something like a brand new, gourmet kitchen, when based on national numbers, replacing old doors with steel entry doors has a high return on investment. Obviously, the cost is much lower than a complete kitchen overhaul by at least one or two digits, but is enough to send a safety signal to buyers and attractive, modern doors look nice, making the investment worthwhile.
Installation of wooden decks are also reported to have a strong return on investment at over 35 percent over the initial cost, followed closely by the installation of mid- to upscale garage door upgrades at 23 to 25 percent. Like new windows or doors, the latter create greater curb appeal and provide convenience and ease to home buyers.
Renovations gaining in popularity
Some home add-ons are becoming more popular to buyers. With all of the severe weather incidents that have hit the nation in the last few years, it might not come as a surprise that back-up power generators are increasing in desirability by buyers. This add-on is trending by 28 percent over previous years, beating out attic bedrooms, which rose in popularity by only 15 percent.
Replacing old siding with upscale siding shows a return value of about 19 percent, according to Remodeling's report. A mid-range attic bedroom can yield a 17 percent return. Big projects were said to provide the lowest or negative return on investment. As an example, minor kitchen repairs and replacements were said to bring in more dollars per dollar invested than major overhauls. It's also safe to say those projects were probably not as stressful for the homeowners.
The highest rates of recovery on home improvement investments were seen in some of the hottest and higher priced markets, such as cities in Hawaii, California, and in Washington, D.C. In housing markets that don't perform as well, the returns were not as robust.
It's all in the perspective
Sometimes, recouping the monetary cost of a renovation project is less important to the sellers than simply getting the home to move in a sluggish market with a glut of homes. Kitchens and bathrooms which look really dated, or worse -- really ugly -- can be a serious turnoff to would-be buyers. If a project doesn't increase the value by the project's price tag, but the home moves on the market in a short time instead of lingering for over a year, then then the investment might be worthwhile.
Of course there are some people out there who would prefer to buy a fixer-upper house so they can make their own choice renovations, but those are not buyers willing to pay top dollar for their next home. Many of those buyers are instead looking for low-priced homes to fix up and flip. Whether it is worthwhile to invest in renovations to bring a house up to modern muster really depends on how motivated the seller is to move the house quickly, and how much equity is valued in the home.
Related Stories:
5 Online Tax Prep Programs Compared
10 Outrageous and Unexpected Tax Deductions