How to Buy a Home In America's Highest-Priced Markets
Are you looking to buy a home in one of the most expensive cities in America? Check out tips and advice on how to buy a home and what to expect, cost-wise.
Thinking about buying a home in one of America's most expensive cities? If you're a first-time buyer -- perhaps a successful young professional convinced your opportunity has finally arrived -- you may want to pause and take stock of your finances.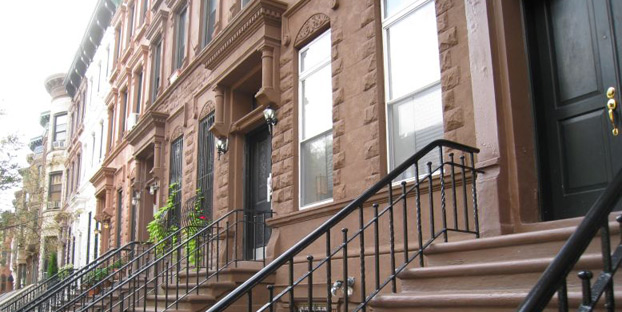 It's true the national housing market is looking more affordable these days. We can thank a downturn in interest rates and a slowdown in price inflation for the good news on affordability. The numbers say a theoretical buyer with average income can afford a median-priced home of $217,300, with 20 percent down and average mortgage interest rate of 4.37 percent. Specifically, that median-priced home is affordable, with an income of $51,246 which, happily, is roughly the current average income across the country.
How costly expensive can be
So much for the average buyer and median-priced neighborhood. Now let's take a drive over to the upscale and more exclusive side of town -- and fasten your seat belt. The most expensive housing market in the U.S.A. is the San Francisco Bay Area. Here, the median-priced home costs $744,400 -- so buyers need to earn an annual income of $145,361 to be able to afford one. That's nearly three times the current average income across the country.
The monthly payments on a home that price are $3,392, plus insurance, plus property taxes, plus likely homeowner association fees, plus a maintenance budget. All of those extras are not only proportionally more expensive than they are for the lower-priced home -- the fees, assessments and services are supplied in an environment with a far higher cost of living than that of the lower-priced home.
If you're persuaded home purchases in the most expensive housing markets are going to cost even more than you'd assume -- there's more to consider. Higher prices aren't likely to bring you more in terms of size, comfort or amenities. If your destination is San Francisco rather than Chicago or Phoenix, you'll need to downsize your expectations. The house will be smaller -- the yard, too. Conveniences and accommodations may not match the price. And the features and finish may be less than you might expect.
The choice of buying versus renting depends heavily on your financial situation, plans and preferences. And the cliché about all real estate being local still holds true -- each neighborhood has it's own unique characteristics and they differ for sale properties than for rental properties, which need to be considered in your calculations.
The saving grace for a buyer in the highest-priced markets is the fact that prices aren't quite as high, relative to rents, as they were before the market meltdown. But you should also keep in mind that homes in those markets are so costly, the decision to buy leaves no room for error.
How to buy a home in a sky high market
It's important to understand your income, expenses and asset structure so you can buy a home that you can afford. Remember we've been talking about a market's median-priced homes. If you're lucky enough to have the proscribed income for the purchase, you'll be better served spending a good deal less to provide some leeway for financial misfortune. Planning to spend to the absolute limit of your resources on your home is a mistake. You still want to be able to enjoy your life, save and set aside for your future.
The stakes are very high so investigate the property fully before you commit to a purchase. Once you do, take advantage of all opportunities to have the property professionally inspected and appraised. Look beyond the current condition of the property and try to anticipate how time will change it. You'll need to make provisions for higher future expenses for repairs, upkeep and renovation. Also prepare for property tax increases, special assessments and increased costs in utilities, services and other expenses.
The need for and cost of insurance can change with greater risks of earthquakes, hurricanes, flooding and other natural hazards. San Francisco has suffered heavily from more than one earthquake, hurricanes swamped New York and flooded New Orleans. After homes in Florida were ravaged by a series of hurricanes, homeowners insurance was extremely difficult to get and when you could get it, it was very expensive. As a result, the real estate market suffered because buyers were reluctant to assume the risks -- even at sharply discounted home prices.
Invest carefully
Plan to put a minimum of 20 percent down for a home purchase. When you put down that much, it cushions against a market drop that could drain the equity in your home. Consider only a 15- or 30-year, fixed-rate mortgage and avoid variable rate or "interest only" financing. A fixed-rate mortgage holds far fewer surprises and the lender can't change the terms for the life of the mortgage. Consequently, you'll need excellent credit. And make sure you understand your mortgage before you sign on -- they can be complicated and you need to know your obligations. It's all a part of how to buy a home.
Finally, remember that it's a home for you and your family to live in. So limit your expectations of how much your investment may appreciate and eventually pay off financially. Any profit you'll someday make from appreciation should be viewed as a bonus.