How to Market a Home to International Buyers
Learn how to get your home listing in front of international buyers. Tips on how to get more potential buyers; market real estate for sale to foreign buyers
Anyone selling a home wants to get top dollar when closing the deal on the sale. In competitive markets, finding buyers willing to pay the full asking price of a home can be tough. One way to tap a new stream of potential buyers is to find ways to market the property to buyers outside of the country.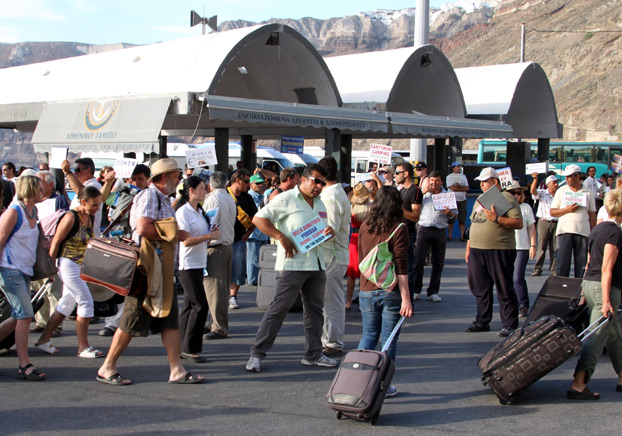 Why tapping foreign buyers is helpful
According to a report by the National Association of Realtors (NAR), about 6.3 percent of all home sales were made to international buyers to the tune of $68.2 billion during the year ending in March 2013. The top states for international sales which included recent immigrants were Florida with 23 percent of the share and California with 17 percent. Arizona and Texas tied with 9 percent of buyers hailing from overseas.
International buyers appear to be purchasing high-value properties. The NAR report showed the median sale price of a home to an international buyer was reported to be $275,900—versus the national median sale price of around $179,900—suggesting foreign buyers are willing to spend top dollar on luxury homes. The average sale price scored even higher than the median, coming in at about $354,200 from international sales, while the national average was much lower at $228,400.
Clearly, international buyers are spending more than average on properties. However, working through the closing process can be more complicated, and cultural barriers can muddy the process. There are several ways to market to, and work with, foreign buyers which results in a smoother transaction.
Work with a broker
To help foreign buyers find you, it is wise to work with a real estate broker or agent who has experience working with international buyers. Many travel to countries which have a high percentage of buyers, like Canada, China and Australia, and market homes directly to foreign buyers on their home turf.
Many foreign buyers pay cash for properties to make the transaction simple, but others opt for mortgages while mortgage interest rates are low. A mortgage on a sale to an international buyer can be complex to maneuver, and an experienced agent or broker will be able to provide guidance.
An experienced agent will not only be able to guide the buyer and seller through the legalities of the process but can also help in explaining cultural differences which may add to confusion along the way. Something basic like the difference between measurements listed in feet or in meters may trip up an agent who isn't experienced in dealing with foreign clients.
Show it off
Not all foreign buyers are going to come to the U.S for all parts of the purchase. During the initial phases of their search for the perfect property, they may begin like many do in America: Performing an online search from their home. High-quality photos, and lots of them, play a critical role in the first step to gaining a buyer's attention.
The images should all be crisp, clear and focus on the features of the home and less on furnishings and decorations. Take the time to move furniture around to get the best views and take shots from several angles so buyers can feel as though they are looking around an entire room. Get numerous pictures from the outdoors at multiple angles, and include photographs of non-living spaces such as the basement, garage and interiors of storage shed or other spaces. Hire a professional photographer to capture beautiful photographs that really showcase your listing if necessary.
Check out the best mortgage refinance rates available today at our refinance page.