Save Money by Avoiding the Draft This Winter
Learn how to save money this winter on energy costs with these money saving tips on fixing drafts in drafty chilly rooms with simple weatherizing tips.
The air is getting crisp in northern climates, as winter and higher heating bills rapidly approach. A lot of heat and money are lost to drafty windows, doors, and baseboards, and a few changes and small investments around the house or apartment now could save money in winter heating costs later. Whether you heat with oil, natural gas, electric, or stove, spending just a little bit of money and time up front on weatherization can end up paying off very quickly as the temperatures drop. Take a look at these free and low-cost tips to see where you can reduce drafts and cut your heating bills to save money, whether you own or rent your home.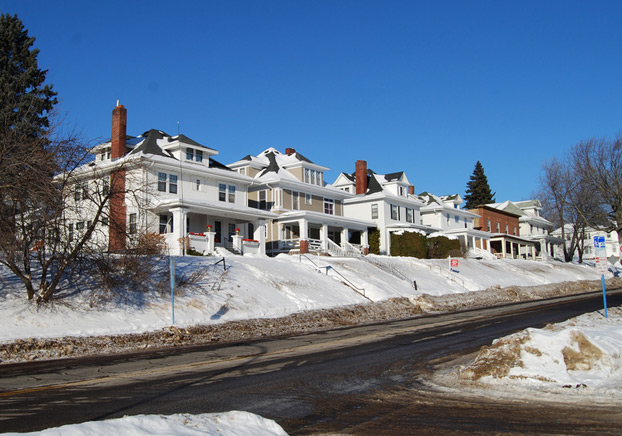 First, it helps to identify where you are losing money. On a chilly day, walk around the inside of your home to figure out where the drafty spots are located. If you have certain rooms or corners that are much colder than surrounding areas, start investigating -- something is making the area colder, and probably more than just one issue. Are windows or doors drafty? Are baseboards sealed? Check the spaces between all areas of windows and doors, including around molding and the spaces present between each moving part. Find as many of these issues as you can, as they are all easy and inexpensive to correct.
Address Drafty Doors and Leaky Windows
Air leaking through cracks between the walls and doors and windows can be a huge source of heat loss. However, it's not necessary to spend $15,000 on installation of top-notch new windows to reap some savings on the power bill, nor is living with a season of unsightly plastic-covered windows and a full year of adhesive residue or staple holes required. A few small steps can make a big difference when the bill comes without creating a lot of debt or ugly rooms.
Stick it to it
Insulation strips are easy to install and inexpensive to buy. Check with your local power company for do-it-yourself insulation kits as some companies offer these DIY kits for free. Follow the instructions carefully on the packages and make sure the surface is clean before you start. The old saying, "Measure twice; cut once" is also good to remember here. Plan the placement of the strips before removing the adhesive covering. The tighter fit as doors close may take a bit of time to get used to, but the payoff is worthwhile.
Cost: Free to about $10
Seal the deal
A fresh bead of caulk to seal non-moving parts of windows and around baseboards can create airtight seams and prevent drafts. Again, follow directions, and select the proper caulk for the job. A myriad of caulks are made for a wide variety of purposes and surfaces, so check with the trained folks at your local hardware store if you feel bewildered by the overwhelming number of choices you'll face in the caulk section of the store.
Cost: Less than $10
Fall flat on the floor
As houses settle, windows and doors often aren't seated as well as they were when the building was constructed. If you have large gaps under doors to the outside or unheated areas like a basement, entryway or garage, you can lose a lot of heat through the space. There are many products designed to level the door with the floor, and have soft, protective edges to avoid scratching floors. Some are made of thick, foam-like material and slide on underneath the door, providing coverage on both sides. Other types require screws or other mounting hardware. Spend some time checking out the choices at the local hardware store and talking to its workers to decide what is right for you.
Cost: $10 to $25 per door
Soft Solutions
Known by the trademark "Draft Dodgers" or commonly as breeze blockers, these long rolls of materials can provide a movable solution to drafts coming through the bottom of a door or window. These can also work to close up the space where a lower window meets the upper window. While they aren't airtight, they can fill in gaps between moving parts and are easy to manage. They come in a huge variety of designs, from the very plain to the nearly insane! Animal shapes are typical among the fancier versions, and custom designs can be ordered from artisans on Etsy or even from a local tailor. Many come with cedar chips to infuse a pleasant scent into the air as the roll is moved or as some air passes through it.
Pay attention to the way the breeze blockers are designed to block or reduce drafts. It should be wide enough to get the job done, heavy enough to stay put, and dense enough to keep air from coming through. Beware of designs which use rice or buckwheat for weight, which might attract mice, moths, or other pests, and can't be washed. Of course if you are crafty, you can design your own, possibly with materials you already have.
Cost – Free to $15 to over $100 for custom, handmade designs