Top 5 Timeless Money-Saving Tips
In this day and age, individuals have many payments to worry about and many different ways to accumulate debt. Consumers are exposed to new bank rewards, financial reforms and other things that promise to help save money.
Here are five money-saving tips that have survived the test of time and — with proper execution — could really improve your finances: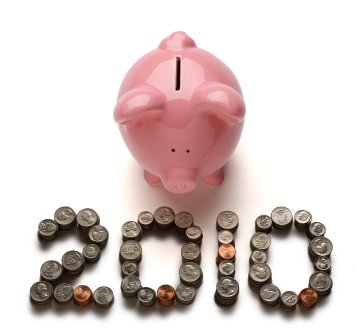 1. Budget
This one's simple enough. No matter how you get paid — check, cash or direct deposit — creating a budget and strictly sticking to it will help guarantee you stay out of debt. After calculating your bills and other not-so-fun payments and subtracting them from your total, allot yourself a weekly spending limit. If you set aside a certain amount to spend each week, you won't feel like you constantly are counting pennies. Any left over money can be rolled over to the next week or put into a savings account or robo-investment account.
2. Just Say 'No'
No matter what your drug of choice is — alcohol, cigarettes or caffeine — it adds up. Habitual and unnecessary weekly — or even daily — purchases can put a bigger dent in your wallet than you expect. Embrace this as the perfect time to get rid of your bad habit and reward yourself with some extra money in your pocket.
3. Get Creative
Try visiting thrift stores or flea markets when shopping for certain items. If you need a new coffee table, don't walk into the first Crate & Barrel you see. Check out a garage sale instead. Embarking on creative projects is good for your relaxation and your wallet.
4. Recalculate
Always recalculate whenever you are being charged. Whether it's the restaurant bill or your credit card statement. Everyone makes mistakes, and checking your statements is fast and can save you a lot of money if you catch others' errors.
5. Set Goals
It's okay to spend if you have the money. If you set a goal to buy a more expensive item, you will be less likely to spend extra money as you are saving up. Even if it is something simple like a dress that's a little out of your budget or the newest iGadget, having a goal to save for will ensure that you put money away instead of spending it.
These five simple and effective steps can help any budget in any era.