MyBankTracker Best Bank Awards for 2018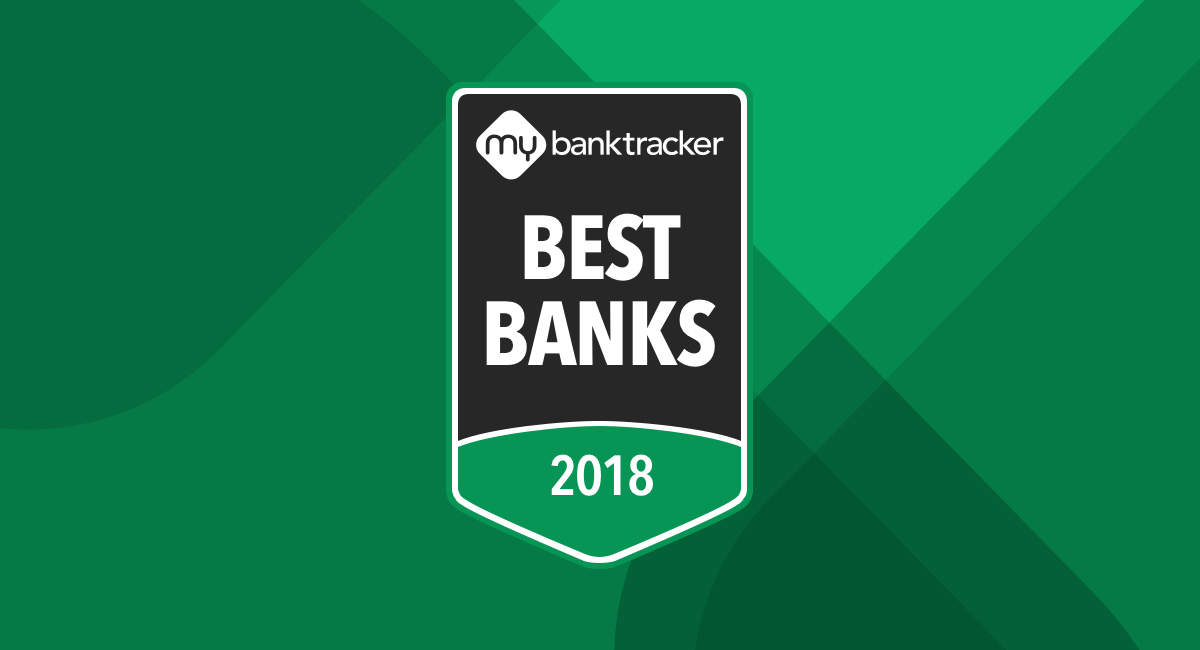 MyBankTracker announced the winners of Bank Awards for 2018, which resulted from extensive analysis of hundreds of financial institutions, including national banks, regional banks, online banks, and credit unions.
These awards provide recognition to the financial institutions that deliver the best overall customer experience. That means offering a wide range of top-notch accounts and services, convenience, customer service, and more.
Now, the right bank account is usually the deciding factor. That's why we've also identified the best options for checking, savings, money market, and certificates of deposit (CDs). These are the accounts that provide the best combination of low fees, high interest rates, and useful features.
Below is the complete list of award winners for the best banks and best accounts.
Best Banks
Picking the right bank can be a tough chore with so many options available. The list of Bank Awards winners can help people refine the potential list of banks that best fit your financial lifestyle.
Most Notable Banks
Ally Bank is one of our favorite online banks and a trusted option that continues to provide great accounts at very low fees. Its online savings account has a history of providing a strong APY on a consistent basis. Meanwhile, its online checking account is capable of replacing your traditional checking accounts -- with added perks such as ATM fee refunds. If your goal is to ditch national banks completely, we have full confidence that Ally will get the job done.
BBVA Compass has a strong branch presence in the West and the South to provide great convenience to people who still prefer to use a bank branch. We like that it offers a full range of banking products and services, including accounts that are highly accessible to many people. To top it off, BBVA Compass has one of the best mobile banking apps that are designed for easier navigation and control of your accounts.
Best Account Picks
Best Checking Accounts
Most Notable Checking Account:
The Radius Hybrid considers itself as a combination of a free checking account and a high-yield savings account. It means that you can earn a competitive interest rate with no monthly fees and unlimited ATM-fee refunds. This account can be the only bank account you need.
View in detail: Best Checking Accounts
Best Savings Accounts
Most Notable Savings Account:
Marcus by Goldman Sachs Bank is helping people reach their savings goals faster with an online savings account that carries a market-leading interest rate -- no monthly fee or minimum balance requirement. It also doesn't have any transaction fees that can pose any interference with your sole goal of growing your savings faster.
View in detail: Best Savings Accounts
Best Money Market Accounts
Most Notable Money Market Account:
Capital One 360 offers a money market account that comes with an amazing interest rate with no strings attached. Most importantly, it does have any fees at all -- including no monthly fees. Simple.
View in detail: Best Money Market Accounts
Best Certificates of Deposit (CDs)
Most Notable Certificate of Deposit Account:
Known for amazing interest rates, Synchrony Bank doesn't disappoint as it remains one of the best online banks for those seeking the top CD rates. Its 5-year CD provides a high APY for long-term savings and, if you ever need the money for an emergency, the early withdrawal penalty is much less than its competitors.
View in detail: Best Certificates of Deposit (CDs)