Credit Union Trend: Going Digital to Offer Better Products
Find out how credit unions are using a digital-first approach to offer convenience and access to low-cost, competitive financial products and services.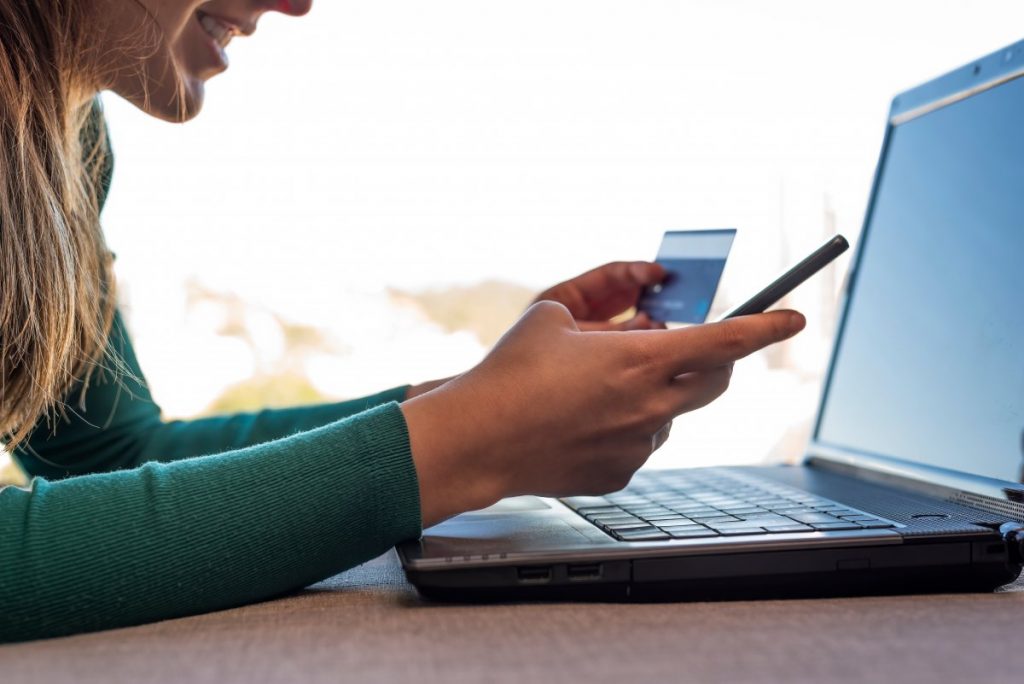 Fewer Physical Locations Means Lower Cost on Products & Services
Digital-focused financial institutions that have few to no physical branches are able to deliver more competitive banking products and services that provide more for consumers' bottom lines.
Why?
Financial institutions are able to avoid operating expenses such as property leasing, staff salaries, insurance, etc. 
PSECU is a Pennsylvania-based credit union that only has two service centers and one financial center (no teller transactions at this location).
Here are two benefits of PSECU's digital-first approach turning into competitive PSECU member offerings:
Free Checking Account
PSECU's checking account doesn't have a minimum balance requirement or any monthly maintenance fees. It's already a convincing alternative to typical checking accounts that often have some sort of monthly service charge unless they meet certain criteria (e.g., direct deposit or minimum balance).
Competitive Credit Cards
PSECU offers two competitive credit cards that can deliver more value than the popular options on the market.
The Founder's Rewards Card allows members to earn 2%* or 1.5% in cash rewards on every purchase, every time. The card has no annual fee. The lack of foreign transaction fees also means the card is great for international trips.
The Visa® Classic Card stands out as a better way to consolidate high-interest debt because balance transfers have no PSECU fees, and the balance transfer APR** is very low. Debt consolidation with this card can end up costing significantly less compared to other balance transfer credit cards, which often come with teaser introductory periods, but with balance transfer fees. The card has no annual fee.
With Fewer Branches, Convenience is Vital
As financial institutions continue to push digital banking, convenience is the name of the game -- enticing and allowing consumers to conduct their personal banking from anywhere at any time.
So, better digital banking tools and widespread ATM access (mostly for cash withdrawals) are important.
Digital Banking
It's a big draw to be able to complete banking tasks through digital platforms. For a majority of the most common everyday banking transactions, digital banking gets the job done.
This includes the ability to:
View account balances and activity
Pay bills
Initiate fund transfers
Send money to other people
Deposit checks remotely
Set up account alerts
The lack of a mobile banking app or access to online accounts can be a major turnoff for consumers who prefer the ability to handle their finances on the go.
ATM Access
Without massive branch and ATM networks, digital-first financial institutions have fee policies or partnerships that allow for low-cost access to out-of-network ATMs.
Some of the major ATM networks in the U.S. include:
For example, PSECU is able to provide access to nearly 30,000 ATMs nationwide by partnering up with the CO-OP ATM network. Members can access any of these ATMs without surcharges.
Typically, a bank will charge an out-of-network ATM fee (usually around $2 to $3) while the ATM operator will impose a separate charge (usually another $3). So, in total, a single out-of-network ATM transaction can end up in $5 to $6 in fees.
The best part:
These ATM networks tend to be accessible in places that are frequently visited by consumers, including:
Supermarkets
Drugstores
Convenience stores
Gas stations
PSECU doesn't charge any out-of-network ATM fee and offers monthly rebates on any out-of-network ATM fees incurred.
Members without direct deposit get up to $8 in ATM fee rebates per month. Members with direct deposit get up to $20 in ATM fee rebates. This consumer-friendly ATM fee policy means that PSECU members can use any ATM for little or no cost.
Compared to banks that may not have branches and ATMs at convenient locations, such fee policies expand the ease at which consumers can access their money quickly.
Are Consumers Ready?
The longstanding concern of consumers is that physical branches and personal bankers represent access to in-person service and their hard-earned money.
What they don't realize:
Many of them haven't spoken to a teller or banker at a branch in years.
Consumer banking habits have already changed, but their choices in financial institutions have not. As digital-first banking becomes mainstream, consumers will soon discover that they need to make the switch because the products and services from these financial institutions are simply better.
*You can earn 1.5% cash rewards on purchases. You can earn 2% cash rewards on purchases if you maintain a PSECU checking account and qualifying monthly direct deposit(s) of at least $500. See the Visa® Founder's Card and Visa® Alumni Rewards Card Rewards Program Terms and Conditions for full details.
**Annual Percentage Rate.