BBVA CD Rates Review: Is It Good for Your Savings?
Compare the interest rates and early withdrawal penalties of the certificates of deposit (CDs) from BBVA to the CDs from online banks.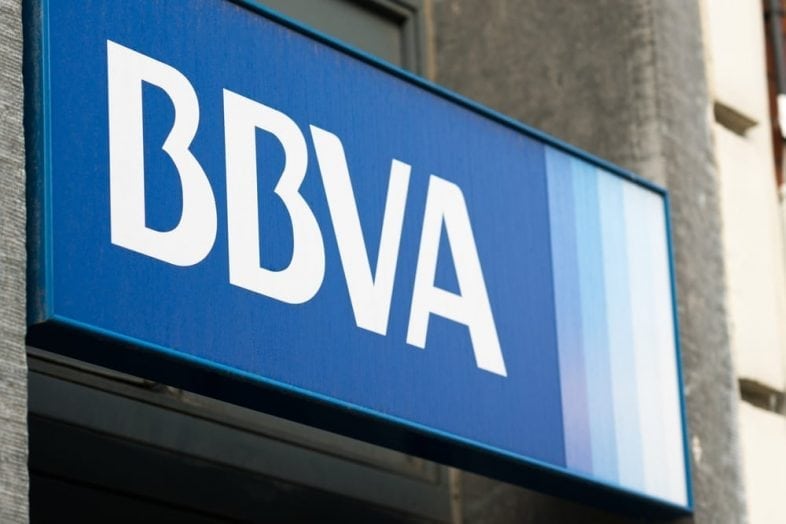 BBVA, headquartered in Birmingham, Alabama, operates branches across the southern United States from Florida to California.
One of the many accounts that it offers to customers is the certificate of deposit (CD).
In exchange for a promise that you'll keep your money in the CD for a set amount of time, CDs also pay an increased rate of interest compared to savings accounts.
Their safety and potential for growth make CDs a popular choice among those who want secure returns and peace of mind.
The commitment you make when you open a CD is the biggest thing that sets it apart from other accounts.
By agreeing to keep your money in the CD for a set period of time, you make it easier for the bank to anticipate when it will need to return your money.
That means it can use your deposits more effectively to lend to its other customers, allowing the bank to offer you a higher interest rate.
If you're in the market for a new CD, this review will tell you everything you need to know about BBVA CDs.
Decent CD Rates Offered
CDs are able to offer far higher interest rates than other bank accounts, such as checking, savings, or money market accounts.
The elevated interest rate on a CD is the number one reason you'd want to open a CD, so rates are the first thing you should compare when you're looking at different banks' CDs.
BBVA is a brick and mortar bank, which means it operates physical branches and ATMs.
These banks are great for people who want to be able to visit a bank and speak to a live person when they have questions.
The downside is that traditional banks are more expensive to run than online banks. That means that they cannot offer rates that are as high as the rates offered by online banks.
BBVA still manages to offer good interest rates on its CDs.
The rates are lower than online banks' CDs' rates, but not as low as the rates that other brick and mortar banks offer.
In fact, you can open a BBVA CD online, which might make you eligible for a higher, promotional rate.
The interest rate that is paid on your CD is unaffected by the amount of money that you deposit.
This is good news for people who have just enough to make the minimum deposit. You don't have to worry about earning less just because you can't deposit tens of thousands of dollars.
The main factor that will affect your interest rate is the term of your CD. Longer-term CDs offer higher interest rates.
Early Withdrawal Penalties
CDs, like savings accounts, are meant for long-term storage of extra cash.
Keep in mind, that there is a very important difference between savings accounts and CDs that you must remember.
When you open a CD, you make a commitment to the bank to leave your money in the account for a set amount of time.
That set amount of time is called the CD's term. You promise not to make any withdrawals until your CD's term ends.
BBVA offers four terms to choose from when you open a CD:
12 months
15 months
18 months
36 months
This is a relatively short list of options. Many banks are much more flexible when it comes to CD term, so if you want to customize the term of your CD, you might want to look at other banks' offerings.
You may be tempted to open a long-term CD to get the higher interest rate, even if you can't commit to leaving your money in the account for the CD's full term.
Resist this temptation.
If you make a withdrawal from your CD before its term ends, you'll have to pay an early withdrawal penalty fee. This fee compensates the bank for your broken commitment.
At BBVA, the early withdrawal penalty is based on your CD's original term and the amount that you withdraw.
For CDs with a term of 365 days or less, the early withdrawal fee is equal to $25 plus 1% of the amount withdrawn.
For CDs with a term greater than 365 days, the early withdrawal fee is $25 plus 3% of the amount withdrawn.
This combination of a flat and percentage-based fee means that you could wind up paying a lot by making an early withdrawal, especially if you deposited a small amount to the account.
Keep in mind that early withdrawal penalties are the only way to lose money by opening a CD.
For example, if you open an 18-month CD, but make a withdrawal after 3 months, you're likely to lose money.
If the interest you've earned is less than 3% of your deposit plus $25, you'll pay the remainder of the fee out of the principal of your deposit.
Minimum Deposit Requirements
Many banks won't let you open a CD without making a sizable initial deposit.
Banks want to make sure that managing the account is worth the effort, so they require that you deposit enough money that they can make use of your funds during the CD's term.
The downside of these requirements is that they often run into the thousands of dollars. Many people can't meet the requirements, leaving them to open savings accounts which pay lower interest rates.
BBVA has a relatively low $500 minimum deposit. This is a good deal when compared to many other brick and mortar banks' CDs.
If you want to deposit more, recall that CDs are insured by the Federal Deposit Insurance Corporation, but that the insurance has limits.
The FDIC will only protect up to $250,000 in your account.
If your balance exceeds that amount, any amount over $250,000 will be uninsured. If you need additional protection, you'll have to open a new CD at a different bank for the amount over $250,000.
IRA CDs
Individual Retirement Accounts (IRAs) are retirement saving tools that give savers tax benefits. BBVA offers both traditional and Roth IRA CD options.
Traditional IRAs are the choice for people who want to save on their taxes this year. When you contribute to a traditional IRA, you can deduct the amount you contribute from your income when you file your tax return. This means you pay less tax, or get a larger refund, at the end of the year.
In exchange, you pay income tax on the money you withdraw from a traditional IRA.
Roth IRAs are the choice for people who want future tax savings. When you contribute to a Roth IRA, you pay taxes as normal.
When you withdraw from the account, you don't pay any tax on the money, whether it is principal you deposited or interest you earned.
CDs offer predictable, safe returns.
This makes them a popular choice for people who are near retirement. Having the option to open one in an IRA lets you combine the benefits of both.
What Happens at Maturity
When a CD's term ends, the CD is said to have matured.
This is your chance to make changes or take money out of the account without paying an early withdrawal fee.
At BBVA, you have ten days from the day your CD matures to make any changes that you want to make.
If you do not make changes within this period, your CD's balance will be automatically rolled into a new CD.
The new CD's term will be the same as the old CD. Its interest rate will be based on market rates.
How It Compares
BBVA CDs do well when compared to CDs offered by other brick and mortar banks. Their interest rates are competitive and the $500 minimum deposit is on the low end. That means that many people will be able to open a CD with BBVA, even if they have trouble elsewhere.
Despite the quality of BBVA CDs, you should take the time to look at all the options available to you.
When you're comparing CDs from different banks, look at the following factors.
Start by comparing the interest rates of the CDs. Opt for the highest rate if all else is equal.
Also, make sure that the bank you're working with offers a term that works for you. Some banks specialize in long-term CDs and others in short-term CDs.
Finally, take into account what happens when your CD matures. Make sure you have enough time to make changes so you won't get locked into a new CD.
The Final Verdict
BBVA offers good CDs for a brick and mortar bank.
While it cannot match the rates offered by online banks, it is comparable to or better than the CDs offered by many traditional banks.
Compare Best Accounts Now