Bank of the West Any Deposit Checking Account 2023 Review
Learn about Bank of the West checking accounts, including monthly fees, services fees, and other benefits, before comparing to other checking account options.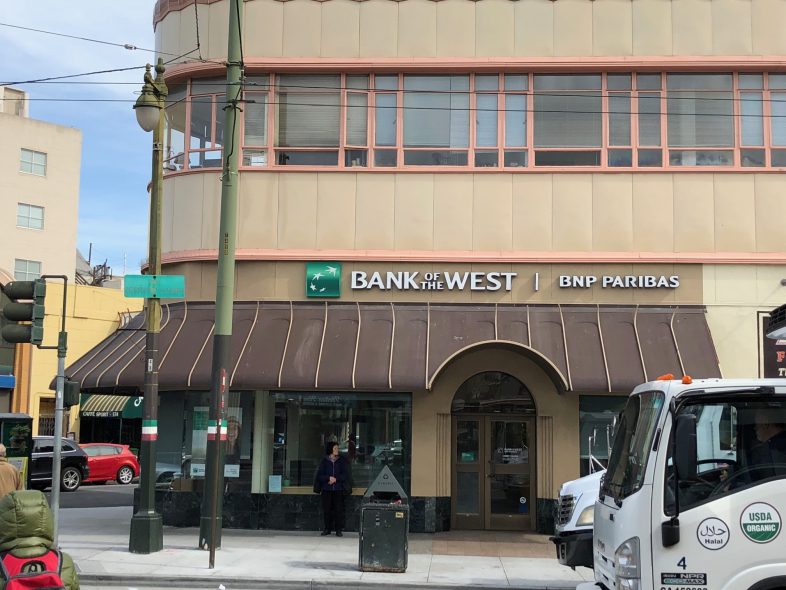 Bank of the West
You're likely to be in the Midwest or the West coast if you're considering Bank of the West for your next checking account.
With more than 600 branches in those regions, it's understandable that the bank is on your list of options.
It's a basic checking offering is the Any Deposit Checking Account, which offers a pretty easy way for customers to waive the monthly fee.
Look:
For a large regional bank, the fee waiver is rather consumer-friendly.
But, does it offers any other stand-out features?
In this review, learn about this account fees, rates and compare it to other checking account options before making your decision.
Avoid the Monthly Fee with One Deposit
Bank of the West Any Deposit Checking Account Pros & Cons
The Bank of the West Any Deposit Checking Account charges two types of monthly fees.
There is the $10 monthly maintenance fee.
This fee is waived for the first two months and for account holders under age 25.
For everyone else, there is one way to avoid the fee.
Simply make at least one deposit to the account each statement and you'll avoid the fee. Signing up for direct deposit is an easy way to do this.
Also, there's a paper statement fee.
You'll pay $3 for each month in which you receive a paper statement. This is easy to avoid.
Just log in to your account and sign up for electronic statements and you won't have to worry about the fee.
Other Fees
Monthly maintenance fees are the most common fees you'll see charged to a checking account.
However, there are some other fees that are less common, but still good to know about.
Some of the fees that may apply to your Bank of the West Any Deposit Checking Account are listed below.
Bank of the West Any Deposit Checking Account Fees
| Type | Fee |
| --- | --- |
| Monthly Maintenance Fee | $10 |
| Non-Bank of the West ATM | $2.50 |
| Overdraft Fee | $35 |
| Overdraft Protection Transfer Fee | $12 |
| Returned Item | $35 |
| Stop Payment | $35 |
| Deposited Item Returned | $15 |
| Domestic Wire Transfer (incoming) | $15 |
| International Wire Transfer (incoming) | $15 |
| Cashiers Check | $10 |
Overdraft Fee Eraser
Though it's not something anyone wants to do, many people will overdraw their checking account at some point in time.
Whether you simply lose track of your account's balance or have too many bills to pay, overdrawing your account can be painful.
Not only will your account's balance go negative, but your bank will also charge you a huge fee.
This can leave you in debt to your bank, compounding the fact that you didn't have enough money to cover your purchase in the first place.
Now:
Bank of the West offers a few options to make overdrafts less painful.
You automatically get access to a $5 overdraft buffer when you open your account. If you overdraft your account by $5 or less, you won't have to pay an overdraft fee.
Overdraft fee eraser
If you overdraft your account, call Bank of the West and ask for a refund.
You can get one overdraft fee refunded each year, with no questions asked.
If you're worried that you might overdraft your account more often than once a year, there are other options available.
Overdraft protection transfer
One option is to sign up for automatic overdraft transfers from your savings account.
If you would overdraft your checking account, money will automatically be moved from your savings account to make up the difference.
The fee for this service is much less than the fee for an overdraft, so you can save money by signing up.
Overdraft line of credit
Another option is to apply for a Gold Line Account, which is a line of credit that covers overdrafts.
If you overdraft your account, you'll get a deposit of $50 from the line of credit to cover the expense. You'll pay a small fee for each $50 transfer and have to pay back the loan in the next month.
Pay Your Friends Easily Using Zelle
People's financial lives are growing more digital by the day, but cash is still king for a variety of transactions.
One of the most common cash transactions is paying back your friends, roommates, or colleagues when splitting expenses.
Using cash to settle a restaurant tab or split bills with your roommates can be inconvenient. You have to get the exact amount in cash or ask the recipient to provide change.
You also have to visit a bank or ATM regularly to withdraw cash.
Bank of the West makes things easy by including Zelle with your Any Deposit Checking Account.
Zelle is a free service that lets you send money to your friends electronically.
The best part:
The money leaves your account and automatically arrives in the recipient's, with no physical cash required. You can even send money to someone who hasn't set up Zelle yet.
Open your banking app or log in to the bank's website to access Zelle.
You'll be prompted to enter a phone number or e-mail address for the intended recipient. You don't need to know anything about their bank accounts, just how you can contact them.
Enter the amount you'd like to send, and the money will be automatically removed from your account. Sending and receiving limits may vary depending on the banks involved.
Your friend will be notified that money is on the way. It can take up to three business days for the money to arrive.
If your friend hasn't set up Zelle yet, they'll receive an e-mail notifying them to set up their account to allow the transfer to complete.
Track Your Money with Mobile Alerts
Your checking account is the hub for your financial life.
Your paychecks get deposited to the account and all of your bills are paid from it. With so much activity in the account, it can be easy to lose track of your money.
Bank of the West offers free mobile and e-mail alerts about your account. You can configure alerts to notify you when your balance falls below a certain amount or when a large transaction clears.
This can make it much easier to keep track of how much money is in the account so you can work to avoid overdrafts.
ATM Access
Bank of the West is concentrated in the Midwest and the West Coast of the United States. It's ATM network is also concentrated on those areas, making it hard to find an ATM if you venture east.
If you use a Bank of the West ATM, you don't have to worry about paying any fees.
However:
If you ever visit an ATM owned by another bank, you'll have to pay a fee to use it.
Bank of the West will charge a $2.50 fee for each transaction at other banks' ATMs.
This fee is on top of the fee charged by the ATM's owner. You could easily wind up paying $5 or more for a withdrawal if you use another bank's ATM.
Try to avoid using ATMs unless you can find one that won't charge a fee. You want to minimize the fees you have to pay to access your own money.
Convenience
The Bank of the West Any Deposit Checking Account offers the convenience features you'd expect in a checking account.
This is important because you need a checking account that is easy to use. If your account is difficult to manage, it can make even the simplest transactions into a headache.
You can manage your Any Deposit Checking account from any computer or smartphone. Just log in to the website or app.
You'll be able to view your account balance, transaction history, and any upcoming transactions. You can also make instant transfers or schedule future transfers.
You'll also have access to free bill paying service.
Instead of writing checks each month and mailing them out, Bank of the West will handle that task for you.
Just enter the companies you have to pay and how much you to pay them. The bank will send the money on your behalf.
How It Compares
The checking account is the most common type of bank account in the United States.
Nearly every bank in the country offers one or more type of checking account. That gives consumers a huge number of accounts to choose from. You can take advantage of that fact by shopping around to find the best deal.
Take the time to find the right account for your needs. Choosing the wrong account can make dealing with simple financial tasks a burden.
When you're comparing checking accounts, fees are the first thing to look at. You want to make sure that you won't pay any maintenance fees.
If the account does charge a monthly fee, make sure that you can meet the fee-waiver requirements each month.
Other things to consider when comparing accounts are:
Minimum deposit requirements
Fee waiver requirements
Interest rates
ATM access
Convenience features
Other Bank of the West checking options
Premier Checking
The premium offering from Bank of the West is the Premier Checking account, which has a $25 monthly. 
It can only be waived with an average monthly balance of $25,000 in combined eligible Bank of the West accounts, including checking, savings, money market, CDs, IRAs, and certain investment accounts.
Notable benefits include:
All ATM fees will be refunded
Rate discounts on certain consumer loans
Bonus rates on CDs and money market accounts
15 monthly commission-free online equity and ETF trades via BancWest Investment Services brokerage accounts
The Final Verdict
The Bank of the West Any Deposit Checking Account is a basic account that doesn't offer anything exciting enough to draw customers.
You're likely better off choosing an online checking account.
Most don't charge any monthly fees and many will pay interest on your balance.
They also offer better ATM access.