Radius Bank Hybrid Checking Account Review
Find out all the detail of the Radius Bank Hybrid Checking Account and compare the fees and interest rates with the best online checking accounts.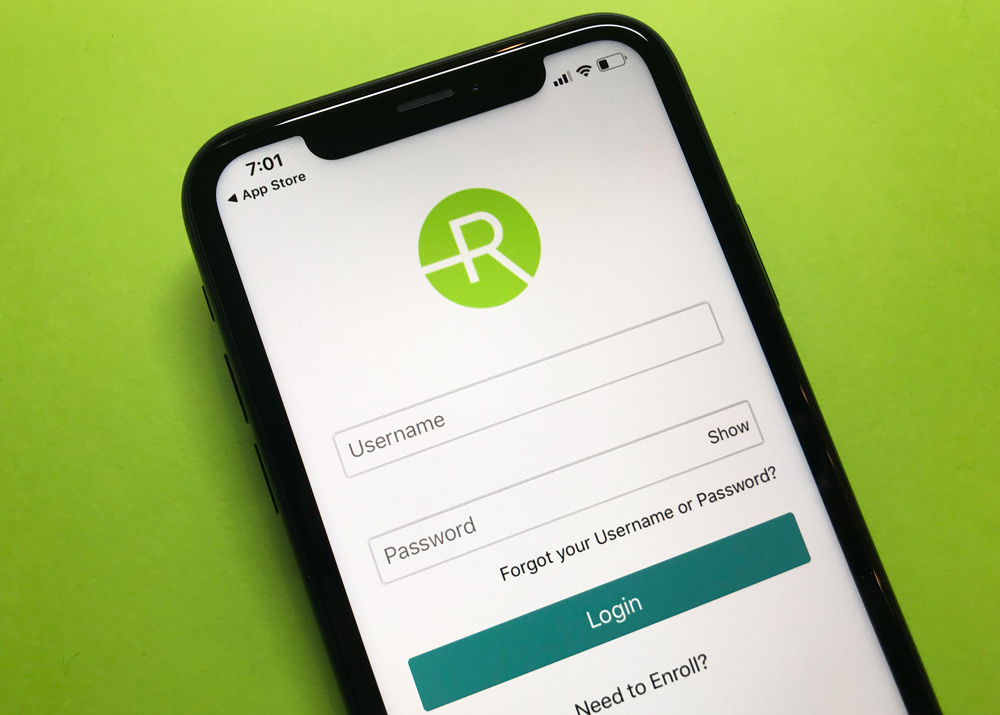 Radius Bank App
Checking accounts and savings accounts meet two very different needs.
You'd use a checking account to pay bills or make purchases with a linked debit card.
A savings account is a place to park cash you don't need right away, and earn some interest in the bargain.
An interest-bearing checking account gives you the best of both worlds.
These accounts offer the same flexibility as a traditional checking account but you'll earn interest on your balance.
Although not as common as other checking accounts, there are several banks that offer interest checking.
If you want to earn the best annual percentage yield, however, an online bank may be the way to go.
Online banks lack the branch locations of a brick-and-mortar bank but they offer something else -- better yields on deposits and fewer fees.
Radius Bank is an online bank with a full range of banking products, including an interest-bearing hybrid checking account.
In this review, Learn more about how this account works and whether it may be a good fit for your banking needs.
Interest Rates Review
The Radius Hybrid checking account has lots of features but the one that makes it a standout is the APY you can earn on balances.
This account features a tiered rate. The more you keep in your checking account, the more interest you can earn.
Radius Bank Hybrid Checking Account Pros & Cons
Pros
Cons

High interest rate
Mobile app available
No maintenance fee
No ATM fees

No physical branches
Minimum balance required to earn APY
Minimum opening deposit
You'll need a minimum balance of $2,500 to start earning interest. Compared to interest checking accounts from traditional banks, the maximum APY you can earn is much higher.
It's also better than what you'd get with the Radius Checking account. The advantage of this account, however, is that you only need a $1,000 balance to earn interest.
If you want to get even more bang for your buck, you can pair your Hybrid checking account with a Radius High Yield Savings account.
This account features an APY that's on par with what other online banks offer.
Hassle-Free Account Opening
Some banks require a large minimum balance to open an account.
At Radius Bank, you can set up a Hybrid checking account with as little as $10.
You can make your initial deposit via credit card, debit card or a transfer from another bank.
The account opening process is completed online and it takes just a few minutes.
All you need to get started is a government-issued ID, your Social Security number and your initial deposit.
Managing Your Hybrid Checking Account
Managing an online checking account is a lot like managing a regular checking account, with one difference -- you can't pop into a branch.
With the Radius Hybrid account, you've got several ways to keep tabs on your account.
Depositing and withdrawing money
If you need to add money to your account, you can do it by:
Funding your account with a debit card, credit card or transfer from another bank account
Depositing checks via the Radius Mobile app
Setting up direct deposit for your paychecks
Making deposits at Radius Bank ATMs and at ATMs with the NYCE Shared Deposit Program logo
Making deposits by mail with postage-paid envelopes from Radius Bank
Mobile check deposit offers convenience but there are limits on how much you can deposit. You can deposit up to $1,000 per day, with a total cap of $2,000 in deposits in a 10-day period.
That's important to remember if you sometimes have large checks to deposit.
To stay under the limit, you may have to deposit the check into an account at a different bank, then transfer the money to your Radius Hybrid account.
Making purchases and paying bills
A checking account shouldn't make paying bills or spending difficult. With this account, you can:
Make purchases with your Radius debit card
Write checks from your account
Send money to anyone with the Radius Pay a Friend feature
Link your debit card to Apple Pay, Samsung Pay or Android Pay
Use the Radius Pay app to make payments and earn rewards
Use the standard Bill Pay feature to pay bills online or from your mobile device
When you open a new account, your first order of checks is free.
After that, you'll pay a fee to buy new checks from Radius. Or, you can buy checks from a third-party company.
You'll just need your account number and routing number to do that.
Similar to mobile check deposit, there's a limit on debit card purchases and withdrawals. For the first 30 days, the daily limit is $250.
After that, it increases to $500. This limit covers all transactions, including ATM withdrawals, mobile wallet payments, and Pay a Friend transfers.
Other services and features
Besides these tools, there are a few other things you can do with a Radius Hybrid account.
They include linking your account to a Radius savings account for overdraft protection, making wire transfers and setting up customized alerts to track your account activity.
You can also stop payments if you need to.
The wide range of features means your Hybrid account has all the bells and whistles of a traditional checking account.
Accessing Your Account at the ATM
The Radius Hybrid checking account comes with a free debit card that you can use at Radius Bank ATMs, and other bank ATMs.
There's no fee to make withdrawals or deposits, or check your balance at Radius ATMs. You can also avoid fees when you use a SUM surcharge-free ATM.
One thing you have to watch out for with using another bank's ATM is a service fee but Radius Bank cuts you a break.
Hybrid checking customers get unlimited automatic ATM surcharge rebates for ATM fees charged by other banks.
The rebate is issued at the end of your statement cycle once all the fees are added up.
That's pretty generous compared to other online banks that offer ATM reimbursement.
While some reimburse fees with no limit, others put a cap on how many foreign ATM fee charges you can recoup each month.
Interest Checking With No Monthly Maintenance Fee
Aside from earning interest on your deposits, the Hybrid checking account offers another plus when it comes to fees.
There's no monthly service fee and no minimum balance requirement to meet.
At other banks, you may pay $5 or $10 a month just to keep your account open.
Not having to pay this fee means you get to keep more of the interest you're earning each month.
Are there any other fees?
The Hybrid checking account isn't completely fee-free.
There are a handful of fees to be aware of. The insufficient funds fee, for example, is $25.
And there's a $25 returned item fee for check or debit purchases that get returned.
You'll also pay a fee for domestic and international wire transfers in and out of your account.
These fees are comparable to what brick-and-mortar banks charge. The fees at other online banks may be similar, or lower, depending on the bank.
Radius Bank Radius Hybrid Checking Account Fees
| Type | Fee amount |
| --- | --- |
| Monthly Maintenance Fee | $0 |
| Out-of-Network ATM Fee | $0 |
| Overdraft Fee | $25 |
| Overdraft Protection Transfer Fee | $0 |
| Returned Item | $25 |
| Stop Payment | $25 |
| Deposited Item Returned or Cashed Check Returned | $8 |
| Incoming Domestic Wire Transfer | $10 |
| Incoming International Wire Transfer | $10 |
| Money Order | $3 |
| Cashiers Check | $8 |
Radius Bank Hybrid Checking vs. Other Interest Checking Accounts
Any time you're looking for a checking account, it's good to check out what other banks are offering.
We've selected three other interest checking accounts from online banks for comparison against the Radius Hybrid checking account.
Axos Bank Rewards Checking
The Axos Bank Rewards Checking account is a top-shelf checking account, with an APY that outstrips that of the Radius Hybrid account.
To qualify for that higher rate, you have to receive monthly direct deposits of $1,000 or more into your account and use your debit card to make a certain number of purchases each month. Otherwise, you'll earn a lower rate.
This account has no monthly service fees, no minimum balance requirements and there are no overdraft fees.
As an added perk, you can earn rewards when you use your debit card to make purchases, which is a nice incentive to consider this account over another online interest checking option.
TIAA Bank Checking
The TIAA Bank Checking account features a competitive rate, with a catch.
You earn an introductory APY for the first year, then a lower rate going forward.
The rates are tiered, based on your balance, and they're similar to what you'd get at Radius Bank.
There are no monthly fees or ATM fees but to get foreign ATM fees reimbursed, you'll need to maintain a minimum balance of $5,000.
And compared to the $10 Radius Bank requires for a Hybrid checking account, you'll need at least $5,000 to get an TIAA Bank Checking account set up.
Capital One 360 Checking
The Capital One 360 Checking account has a lot in common with the Radius Hybrid account.
There are no monthly fees and you have access to a similar array of mobile banking features.
Your first order of checks is free and you also get a free debit card.
You can use your card fee-free at over 37,000 Allpoint ATMs and 2,000 Capital One ATMs.
But, you don't get any foreign ATM fee reimbursements with this account.
Interest rates are tiered and the max APY is the same as the Hybrid checking account.
The big difference is that there's no minimum balance required with this account to earn interest. That's something you might appreciate if you don't normally keep a high balance in checking.
Final Verdict: Is Radius Hybrid Right for You?
The Radius Hybrid checking account is a good choice if you want all the features of a traditional bank with the higher yields of an online bank.
The unlimited ATM fee reimbursement is a nice perk that not many banks offer.
And compared to some of the online banks mentioned earlier, this account requires you to jump through fewer hoops to earn interest or get those fees reimbursed.
All in all, this one is a solid pick if you're looking for an online interest checking account and you like to keep things as simple as possible.
Compare Best Accounts Now
You might also like