UFB Direct Checking Account Review: Earn Travel Rewards With a Debit Card
With this review of the UFB Direct Airline Rewards Checking Account, find out about the account fees, ATM access, and travel rewards program.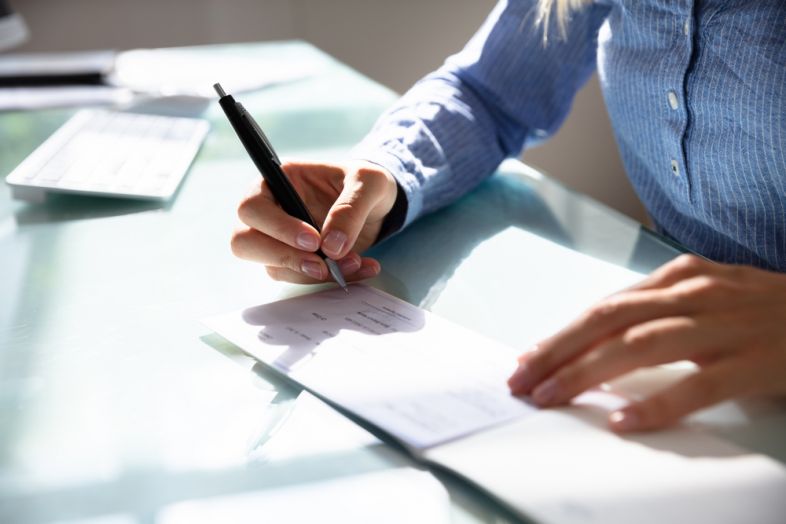 Not many checking accounts let you earn travel rewards. 
That's something you typically see with a credit card.
UFB Direct's Airline Rewards checking account is a surprise because it allows debit card purchases to earn miles.
So, if you're looking to rack some free travel, you might consider this account.
From this review, find out whether this checking account is good for earning travel rewards.
Earn Miles on All Spending
Many checking accounts come with attractive features.
But as you shop for an account, you'll likely stumble across few accounts that offer miles or airline rewards. This is what makes UFB Direct's checking account different from the competition.
Like most people, you probably use a checking account for bills and everyday spending. This includes fuel, grocery shopping, entertainment, and miscellaneous purchases.
Now:
You're eligible to receive 1 mile or point for every $3 point of sale (POS) debit card transaction.
UFB Direct Airline Rewards Checking Account Pros & Cons
Pros
Cons

No monthly fee
Earn miles on your debit card spending
Unlimited ATM fee refunds (U.S. only)
Mobile banking apps available

Airline rewards rate rather low
Only one airline loyalty program (for now)
The miles are just generic rewards that are designed to be transferred to airline loyalty programs.
The downside:
American Airlines is the only partnered airline loyalty program.
After opening the account, update your online profile and select American Airlines as your membership affiliation. Provide your mileage rewards number and start collecting miles — it's that simple.
Note:
Most credit card travel rewards programs let cardholders earn unlimited miles each year.
With this rewards checking, you can only earn up to 120,000 miles each year.
Even though there's an earning cap, it's a fairly generous one, allowing you to earn miles on up to $360,000 spent each year.
It gets a little better:
As a bonus, there's an opportunity to earn cash back when using your Visa debit card at eligible stores.
The more you shop, the more cash back you earn. The bank automatically deposits cash back rewards into your checking account at the end of the next month.
This rewards program is worth consideration if you prefer debit over credit. You're able to skip the credit card and debt, yet still accumulate miles toward travel.
Overdraft Protection
Another huge benefit of this account is that you can opt for overdraft protection for free.
Overdraft protection saves you money if a debit card transaction or a check doesn't clear due to insufficient funds in your account.
This is how it works:
Link your UFB Direct savings account with your UFB Direct Airline Rewards checking. If you don't have enough funds in checking to cover a transaction, funds from your savings account will transfer to checking to prevent an overdraft.
You'll avoid an overdraft fee and keep your checking account in good standing.
ATM Reimbursements
How many times have you needed cash, yet you weren't near your bank's branch?
There's an ATM on just about every corner, so there's always a way to access money.
But typically, you'll get hit with expensive fees when you use an ATM outside of your bank's network. And these fees can add up over the years.
If you frequently go to out-of-network ATMs, you need a bank that offers unlimited ATM reimbursements.
The best part:
This is exactly what you'll get from UFB Direct.
This account comes with a Visa debit card that also functions as your ATM card.
Use this card to get cash from ATMs anytime, anywhere. You'll also pay zero fees when using the card to get cash back at a gas station, a grocery store, or another retail store that allows this option.
Monthly Fee
Just because a monthly service or maintenance fee is common with checking accounts doesn't mean you have to accept this charge.
With a little digging and research, it is possible to find a checking account with no monthly maintenance fee.
UFB Direct joins the ranks of many banks that don't charge their customers checking account fees.
Getting started with this account does require a minimum opening deposit of $100.
However, there's no minimum balance requirement.
So you don't have to worry about service fees robbing your account balance and taking your hard-earned cash.
Other Account Fees
But while the bank is a winner when it comes to no monthly service fees, you can't escape bank fees completely.
You're still responsible for some costs. To reiterate, you'll receive a free Visa debit card when you open an account which functions as your ATM card.
If you lose this card and need a replacement, it's a $5 fee. It's $50 for a rush replacement. Also, there's a 1 percent currency conversion rate if you use your Visa debit card in a foreign country.
Keep in mind that if you don't sign up for overdraft protection and you have insufficient funds in your account, the returned item fee is $25. 
Convenient Bank Features to Make Your Life Easier
It also makes sense to find a checking account that'll make your life easier.
The more features you receive, the better. And with the UFB Direct Rewards checking account, there's no short supply of convenient features for a seamless banking experience.
You probably manage your bills and personal finances online, which allows you to be in control of your money 24/7. With this account, you can enjoy free online banking and free bill pay.
Put your monthly expenses on auto pay and never pay another late fee.
Mobile and online banking also makes it easier to monitor your account from any location. Transfer funds, deposit checks, receive text alerts, and more. But the benefits don't stop here.
Do you need to send money to a friend or family member?
Use Popmoney and take advantage of free person-to-person cash transfers. Or if you're looking to get a handle on your budget, use the free FinanceWorks tool to track every dime coming in and going out.
This is an excellent tool for saving money and living within your means.
As an accountholder, you're also eligible to receive free postage paid envelopes.
Compare to the Competition
Knowing how to compare checking accounts can ensure you choose the right account the first time. This can eliminate bouncing from bank to bank every couple of years.
Not all checking accounts are created equal. So it's important to research different accounts thoroughly so you know exactly what you're getting into.
Look for key features as you search.
For example, what's the minimum deposit to open an account? This can vary widely from one bank to another.
Some banks only require $25 to open an account, whereas other banks require a deposit of at least $100.
You should also compare bank fees to make sure you're not getting nickel and dimed. Bank fees are typical. But you'll find that some banks cut their fees, which keeps more money in your pocket.
Ideally, you want an account that offers no monthly service fee, or at least several ways to avoid this fee. Some banks waive the fee if you maintain a minimum balance, or if you have at least one direct deposit into the account each month.
It's also beneficial to search for accounts that give the option of overdraft protection. You can link a savings account to a checking account and avoid overdraft fees.
Also, what kind of benefits or rewards does the checking account offer? Few checking accounts offer points, miles, or cash back. Those that do offer an easy way to save on future travel or get cash back for everyday spending.
Keep in mind that some rewards checking accounts might not earn interest. In any event, what you get back in rewards could potentially exceed any interest you would have earned from an interest-bearing checking account.
Final Verdict: Should You Open This Account?
If you want to earn travel rewards or cash back, avoid a monthly maintenance fee, and receive unlimited ATM reimbursements, UFB Direct's Airline Rewards checking account is an ideal fit for you.
It offers plenty of features that many people consider desirable in a checking account. The account makes sense if you prefer debit over credit, yet you want an opportunity to earn rewards.
On the other hand:
If you don't use a debit card often and prefer the convenience of a credit card, you might not benefit from all of the account's features.
Also, this account might not be right fit if you prefer another airline's mileage program over American Airlines. Again, this is the only membership affiliation with this particular checking account. UFB Direct may add more participating airlines later.
At the end of the day, you can't go wrong with this account.
Even if you only use your debit card on occasion, there's still an opportunity to earn miles and cash back. And don't forget, you'll benefit financially from "not" paying monthly service fees and ATM fees.
Compare Best Accounts Now