Union Bank Student Checking Account 2023 Review
Learn about the features of the Union Bank Student Checking Account and compare it to other checking options with no monthly fee and useful perks for college.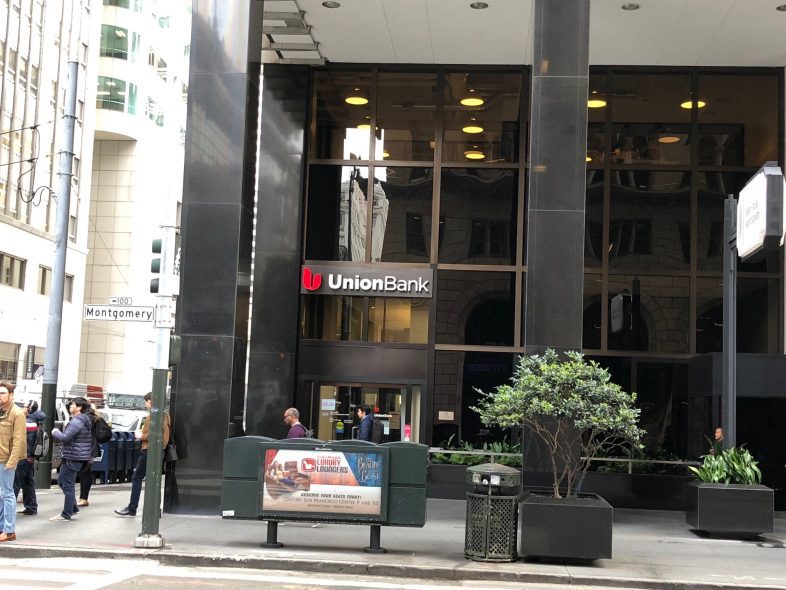 If you are a college student on the West Coast, you're probably going to consider Union Bank for your student checking account.
With nearly 400 locations in California, Washington, and Oregon, its student checking option may fall on your list of choices.
Look:
As the center of your financial hub, the checking account is very important.
You'll need it to perform everyday transactions.
The Union Bank Student Checking Account has no monthly fee and could very well do the job for your college finances.
First, learn everything you need to know about the Student Checking Account.
In this Union Bank Student Checking Account review, we'll compare rates, fees, and services to other national and online banks.
Union Bank Student Checking Account Pros & Cons
Customize Your Account for a Small Fee
Most checking accounts come with the features they come with.
It's up to you to decide whether what the account offers is useful for you. If you need a different set of features, you'll have to find a different account or possibly a different bank to work with.
This take-it-or-leave-it approach of most checking accounts makes it difficult to find an account that truly meets all of your needs.
Union Bank tries to make things easier by giving you the opportunity to customize your account's features for a small fee.
Union Bank offers four features that you can sign up for.
Two (2) fee-free ATM transactions at non-Union ATMs
Usually, you pay $2 per transaction at non-Union Bank ATMs, plus the fee charged by the ATM's owner.
If you sign up for this feature, the $2 fee will be waived twice per statement. You'll still have to pay the ATM owner's fees. The fee for this feature is $3 per month.
Free incoming wire transfers
Usually, you pay $15 per incoming wire transfer. If you sign up for this feature for $1 per month, you'll pay no incoming wire transfer fees.
Unlimited cashier's checks and money orders
This feature costs $1 per month.
Expedited card delivery
If you ever need to replace your debit card, for $1 per month, you can get the card to you quicker.
The downside of these features:
You have to pay the fee even if you don't take advantage of it.
The only one that might be worth signing up for is the fee-free ATM transactions, but you'd probably better off finding a bank with better ATM policies.
Send Money With PayPal Integration
Cash remains one of the most popular ways to pay friends and colleagues when you owe them money.
However, cash can introduce a number of complications to your financial life.
First, you need to hope that you have enough cash on hand to pay people when you need to.
This means you'll probably have to visit ATMs or bank branches on a regular basis, which is inconvenient, especially for busy college students.
If you do have enough cash, you have to be able to provide exact change or hope that person you're paying can make change for you.
Luckily:
Union Bank gives you a way to pay your friends without the hassle of cash, directly through the Union Bank app.
When you open the app, select the option to send a personal payment. This will open up a PayPal menu from within the app.
You can then enter the recipient's contact info, the amount you're sending, and a note for the transaction. The money will be delivered directly to the recipients PayPal account. They can then withdraw the money or spend it as they see fit.
This kind of electronic transfer makes it easy to pay people exact amounts without having to deal with the hassle of physical currency.
Keep Track of Your Money with Free Alerts
Your checking account is the hub of your financial life, meaning money is constantly moving in and out of the account.
That means it can be easy to lose track of how much money you have available and to accidentally overdraft the account.
This is doubly true for college students who usually don't have much money to spare.
Union Bank makes it easy to keep track of your account with automated account alerts.
You can be notified when large deposits arrive or when large purchases clear the account. You can also set custom balance thresholds that will generate alerts.
These alerts can help you avoid overdrafts by helping you know how much money you have available to spend.
Poor ATM Access
Union Bank operates an ATM network in the three states it focuses on, but if you leave the west coast, you'll be hard-pressed to find a Union Bank ATM.
If you do use a Union Bank ATM there will be no fees for any kind of transactions. If you have to use another bank's ATM, you'll pay a fee.
For each transaction at a non-Union Bank ATM, you'll pay $2 to Union Bank, plus whatever fee is charged by the ATM's owner.
Signing up for the ATM fee protection feature can remove the Union Bank fee for two transactions, but you still have to cover the ATM owner's fee.
If you're a regular ATM user, you should consider a different bank with a friendlier ATM policy.
No Monthly Fee
There is no monthly fee to keep the Union Bank Student Checking Account open.
Once you've made the $100 opening deposit, you don't have to worry about jumping through any hoops or meeting any other minimums.
Other Fees
Monthly maintenance fees are the most common type of fees you'll pay on a checking account. Still, there are some other fees you should be aware of.
Some of the fees that may be charged to your Union Bank Student Checking Account are listed below.
Union Bank Student Checking Account Fees
| Type | Fee |
| --- | --- |
| Monthly Maintenance Fee | $0 |
| Non-Union ATM | $3 (add-on option: waived 2x/month) |
| Overdraft Fee | $33 |
| Returned Item | $33 |
| Stop Payment | $30 |
| Deposited Item Returned | $6 |
| Domestic Wire Transfer (incoming) | $4 (add-on option: waived) |
| International Wire Transfer (incoming) | $14 |
| Cashiers Check | $10 (add-on option: waived) |
Convenience
The Union Bank Student Checking Account offers the convenience features you need from a checking account.
You can manage your account easily using the bank's website or app. Either will let you view your balances, transaction history, and schedule instant or future transfers. You can also use the app or website to pay your bills electronically. That saves you the effort of writing and mailing checks each month.
The biggest hit to the account's convenience is its poor ATM network. If you like to use ATMs, you'll want to choose a different account.
What Happens When You Graduate
You won't be a student forever, which means you can't keep your student checking account forever.
You can keep your Union Bank Student Checking Account until you graduate, or for a maximum of five years, whichever comes first.
When that happens, your account will automatically be converted to a Ready to Go Checking account. This account comes with very similar features but carries a $10 monthly fee.
There are four ways to avoid the monthly fee:
Receive combined direct deposits of $500 or more
Received combined mobile check deposits of 500 or more
Maintain an average monthly balance of $1,500
Maintain an average monthly balance of $5,000 in all linked deposit accounts
You'll want to be ready to close your account or meet these requirements when you graduate. You don't want to pay any monthly fees if you can at all avoid it.
How It Compares
Checking accounts are the most popular bank accounts in the United States. Nearly every bank offers one or more type of checking account.
That means that you will need to take the time to shop around to find the best deal.
Finding a good deal is important because of how heavily you'll use your checking account in day-to-day life. If your checking account is a headache to use, it will make even simple transactions a nightmare.
The first thing to look at when comparing checking accounts is their fees.
You want to make absolutely sure that you won't pay monthly maintenance fees. If the account charges one, make sure you can meet the fee waiver requirements each month.
Also, consider:
Interest rates (if any)
ATM access
Convenience
Other features
The Final Verdict
The Union Bank Student Checking Account is a poor choice for most students. You will be better served by working with an online bank.
Their checking accounts have much friendly ATM policies. Some even refund ATM fees charged by other banks.
Many online checking accounts come with other valuable features, offer overdraft protection, and pay interest to help you earn a bit of money with the cash you keep in the account.