JPMorgan Supports Gun Buyback Programs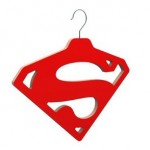 Brooklyn and Chicago recently used JPMorgan prepaid debit cards in successful campaigns to take firearms off the streets. The gun buyback programs were sponsored by local law enforcement officials who offered citizens prepaid debit cards for working guns, no questions asked. More than 7,500 firearms were collected at community churches and other turn-in sites in the two cities.
A recent program sponsored by the New York Police Department and the Brooklyn district attorney's office netted almost 700 guns. People who dropped off guns received a $200 JPMorgan prepaid debit card and a $20 card for BB guns and air pistols. Overall, 697 functioning guns were collected, including 204 revolvers, 193 pistols, 226 rifles and shotguns and 12 assault weapons. The guns will be melted down into hangers to be used at dry cleaners.
Read full article here.
Ask a Question