Huntington Bank Introduces Virtual Backpack Aimed at Teaching Children Money Management Skills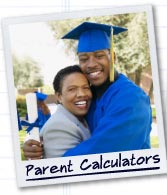 At www.huntingtonforschools.com students drag school supplies electronically into a virtual backpack to see the total cost add up. The online feature is the latest component of the annual Huntington Backpack Index, a reference for smart shopping that can help teach children about budgeting and bargains.
The 2008 Huntington Backpack Index indicates that parents need to be prepared to spend $385 for elementary school children, $551.81 for middle school children and $911 for high school students. Huntington also found that many schools are requiring more electronic devices such as flash drives as well as more elaborate organization tools such as notebooks and planners.
Ask a Question