'We're Not Heading Toward a Depression'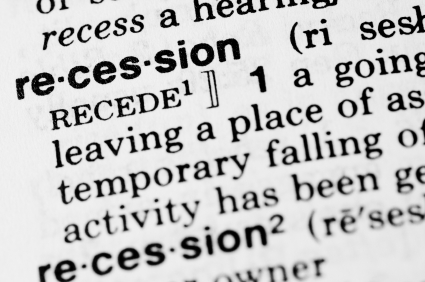 "We're not heading toward a depression," the chief economist of the International Monetary Fund, Olivier Blanchard said in an interview for washington post. "We've learned a few things in 80 years."
"What we are witnessing is mass selling on a global scale due to a combination of sheer panic and fear, combined with complete uncertainty over the future of the world's major economies," GTF Global Market U.K.'s Head of Derivatives Martin Slaney tells AHN.
"We've been in a recession all year and it's going to get worse," said Anirvan Banerji, director of research for the Economic Cycle Research Institute. "We're going from a relatively mild recession to a more painful recession. But we're a long, long way from a depression." – CNNMoney.com
"I think right now there are just some very powerful negative images that are alive in many people's minds, images of the Depression …," said George Loewenstein, a behavioral economist at Carnegie Mellon University. "The images of the downside are just so salient in people's minds and nobody has presented an upside image yet." – Newsday.com
The recession will be "much more severe than the last two," – said — Award-winning economist Jim O'Sullivan of UBS, although he suggests that any comparison with the Great Depression is ludicrous. from MarketWatch.
"Economy is in a recession but will not slide into a depression because of the Federal Reserve's aggressive actions to provide credit to companies and financial institutions" – said Dana Johnson, senior vice president and chief economist of Comerica Bank. – Palm Beach Post
"The question on how things are going in the country is the longest trend on the public's mood in polling history, and in 34 years, Americans have never had such a negative view," said CNN Polling Director Keating Holland. "That 20% mark is an all-time low the makes the mood of the country worse today than it was during Watergate, the Iran hostage crisis, or the aftermath of 9/11." from CNN
Ask a Question