Nine of the Largest U.S. Banks Forced to Accept Partial Government Ownership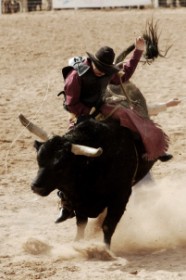 Under the program, Treasury will purchase up to $250 billion of senior preferred shares on standardized terms as described in the program's term sheet. The program will be available to qualifying U.S. controlled banks, savings associations, and certain bank and savings and loan holding companies engaged only in financial activities that elect to participate before 5:00 pm (EDT) on November 14, 2008. Treasury will determine eligibility and allocations for interested parties after consultation with the appropriate federal banking agency.
"Today we are taking decisive actions to protect the US economy. We regret having to take these actions. Today's actions are not what we ever wanted to do – but today's actions are what we must do to restore confidence to our financial system." – said Secretary Henry M. Paulson, Jr.
Nine large financial organizations have already indicated their intention to subscribe to the facility in an aggregate amount of $125 billion, moving quickly and collectively to signal the importance of the program for the system. These healthy institutions have voluntarily agreed to participate on the same terms that will be available to small and medium-sized banks and thrifts across the nation.
The banks include:
Bank Of America – $25 Billion
Citigroup – $25 Billion
JPMorgan Chase – $25 Billion
Wells Fargo – $25 Billion
Goldman Sachs Bank USA – $10 Billion
Morgan Stanley – $10 Billion
Bank Of New York – $2-3 Billion
State Street – $2-3 Billion
"We are acting with unprecedented speed taking unprecedented measures that we never thought would be necessary. But they are necessary to get our economy back on an even keel, and secure the confidence and future of our markets, our economy and the economic well-being of all Americans." – said Secretary Henry M. Paulson, Jr.
G-7 Finance Ministers and Central Bank Governors Plan of Action:
Take decisive action and use all available tools to support systemically important financial institutions and prevent their failure.
Take all necessary steps to unfreeze credit and money markets and ensure that banks and other financial institutions have broad access to liquidity and funding.
Ensure that our banks and other major financial intermediaries, as needed, can raise capital from public as well as private sources, in sufficient amounts to re-establish confidence and permit them to continue lending to households and businesses.
Ensure that our respective national deposit insurance and guarantee programs are robust and consistent so that our retail depositors will continue to have confidence in the safety of their deposits.
Take action, where appropriate, to restart the secondary markets for mortgages and other securitized assets. Accurate valuation and transparent disclosure of assets and consistent implementation of high quality accounting standards are necessary.
"Over the past year, the Federal Reserve has actively used all its powers and authorities to try to help our economy through this difficult time…. The actions today are aimed at restoring confidence in our institutions and markets and repairing their capacity to meet the credit needs of American households and businesses". – Federal Reserve Chairman Ben Bernanke, October 14, 2008
Britain and other European governments have already launched similar efforts to nationalize their banks.
Ask a Question