MBT Launches 2 New Finance Tools
My Bank Tracker is pleased to announce the addition of Bank Locator and Interest Calculator. By visiting any of our bank profile pages you now have the ability to leverage these tools in making better banking decisions.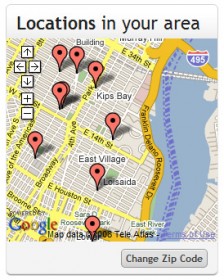 Bank Locator – Even with the option for online banking, My Bank Tracker understands the need to having your bank readily available. Recognizing this, My Bank Tracker has developed Bank Locator, a tool that can pin point the closest bank based on your zip code. We recommend entering your home and work zip codes to see how convenient that particular bank is to you. Powered by Google Maps, the Bank Locator can ensure you make the right choice when choosing your next bank, or avoiding those
hefty ATM fees.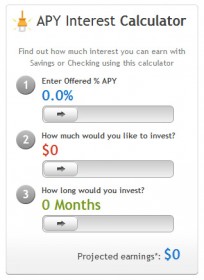 Interest Rate Calculator – With today's economy, Banks are looking for any opportunity to sway confused consumers to join/switch over by offering high interest rates. Sometimes this can become overwhelming, and in hopes to making your choice a little easier, take the opportunity to use our Interest Rate Calculator to see if that next account is as valuable to you as your thought it was.
Ask a Question