With the market swaying as it is, planning ahead has never been more important. If you, like many, have children looking to make the leap to higher education, you are aware of the hefty costs associated with today's tuitions. While you or your child is applying and dreaming of a life away from home, we recommend you read up on 529 college-savings plans.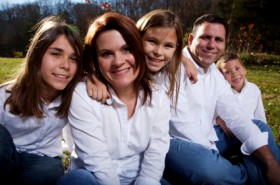 529 plans are an education savings plan operated by a state or educational institution designed to help families set aside funds for future college costs. It is named after Section 529 of the Internal Revenue Code which created these types of savings plans in 1998. A 529 plan offers tax benefits, with two ways to invest; (1) Directly with the 529 Plan manager (2) Through a financial advisor.
For more on 529 plans visit here, or you can also try
Morning Sta
r to help decide the right path for you and your family.
Once it becomes time to choose a student loan visit Simple Tuition which offers great tools to help you make the right decision.
Feel free to contact My Bank Tracker through our contact page with any additional questions or leave us a comment.
Ask a Question