Banks Guarantee Bailout Money Will Get Credit Flowing Again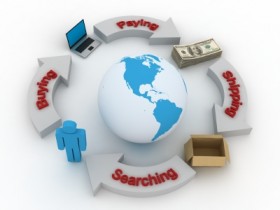 There's good news for consumers and small businesses desperately in need of capital. They just might get that much-needed loan after all, or more importantly, ward off the imminent foreclosure of their homes.
In response to White House's growing concern that the bailout money might be used to finance more acquisitions or fund employees' compensations, executives of top US banks immediately gave their assurance that the bailout money will go where the government wants: to get credit moving again and assist in restructuring home mortgages rather than push for more foreclosures.

Bob Hatley, CEO of Paragon Bank definitely hit the mark right on when he said of the government's capital infusion, "This program isn't intended to prop up bad banks but to allow good performers to make additional loans."
The mounting apprehension of bigger banks going "acquisition-happy" is not entirely without basis. Earlier last week, some top bank executives have been quoted as saying that with the $25 billion bailout money, there would be "great opportunities (for them) to grow".
They are now humming a different tune, however. Appearing before the Senate Committee on Banking, Housing and Urban Affairs Thursday, Barry L. Zubrow, chief risk officer of JPMorgan Chase & Co. said that a significant portion of the $25 billion infusion from the Treasury is being channeled to "expand the flow of credit" and aid in the rewriting of more than 400,000 residential loans.
Along with Zubrow, senior officers of Wells Fargo & Co., Goldman Sachs Bank USA Group Inc., and Bank of America® Corp. likewise gave their word that they are using the funds to boost lending and not to subsidize employees' salaries or bonus packages.
"Since mid-September when capital markets froze, Wells Fargo has led the industry in lending to existing and new creditworthy customers," said Jon Campbell, regional vice president for Wells Fargo, in a prepared statement before the Senate panel. "Wells Fargo doesn't need the government investment to pay for bonuses or compensation", he added.
As a matter of fact, bank executives revealed that employees will receive lower bonuses this year because of the obvious dismal state of the economy, reducing by as much as 50% or more in the case of Bank of America® as disclosed by Anne Finucane, a marketing and corporate affairs executive of the bank, to the committee.
To emphasize their willingness to work on the government's terms, Finucane pointed out that Bank of America® has already initiated some $50 billion in real estate loans for the third quarter of 2008 alone, although acknowledging that this figure is less than what the bank lent out for the same time last year. On the other hand, Wells Fargo's Campbell said that the bank's mortgage loans are up by 37% as compared to last year.
JP Morgan Chase, Wells Fargo, Goldman Sachs Bank USA, and Bank of America® are among the nine financial institutions which were tapped by the government and apportioned $25 billion each by the US Treasury earlier last month as part of the $700 billion bailout plan, to intensify lending efforts towards businesses and consumers.
Ask a Question