No Respite Seen for US Housing Crisis
Both Homeowners and Lenders Face Uncertain Future –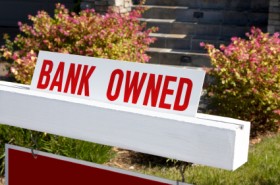 Prospects for the recovery of the housing market in the near future remain doubtful as concerns over the battered US economy continue to mount, unemployment for more Americans loom, and consumer confidence and spending power is virtually non-existent.
The past few days have seen the persistent decline of the housing industry despite efforts by the government to show its support by way of apportioning bailout money to banks and financial institutions to get credit moving again and to provide means for restructuring home mortgages.
Temporary Glimmer of Hope
On a positive note, government-controlled mortgage finance companies Fannie Mae and Freddie Mac have announced their plans of putting off foreclosures for the holiday season.
The move to stop foreclosures for the period November 26 to January 9 will affect about 16,000 households, providing "a new measure of certainty to many of these families during the holidays," said Freddie Mac Chief Executive David Moffett in a prepared statement.
More than keeping up with the holiday spirit, the brief suspension will also allow the two mortgage giants to assess borrowers' status and determine whether they would qualify for the new loan modification program announced last October.
Under this program, homeowners who have defaulted on at least three monthly payments and perilously close to foreclosure may be given assistance — provided that their loans are held by either company. The loans will be recomputed and repackaged such that the new primary mortgage payments inclusive of taxes and insurance, should not exceed more than 38% of the borrower's pretax monthly income.
Going Down, Going Up
With the housing scenario being as bleak as it appears, it is no wonder that US home construction hit a 50-year low for the month of October, going 4.5% lower than the previous month.
Department of Commerce reveals that on its fourth straight monthly decline, construction went down to an annual rate of 791,000 units from the September rate of 828,000 units – a complete turnaround from the five-year boom that the now-embattled homebuilders previously enjoyed just before the crisis started. Accordingly, the number of new building permits which serves as a gauge for future activity also plunged to its lowest on record.
And yet even with these record numbers, the construction industry may still see more bad news coming.
Economist Adam York of Wachovia Corp. predicts that construction will further go down to about 650,000 units by next summer. He says that while this development is going to hurt the country's homebuilders, it will also assist the housing market achieve stability on the overall.
On the other hand, data released just recently showed that October home foreclosures increased by 25% on a nationwide level over the same month in 2007.
According to Realty Trac Inc., more than 279,500 housing units were given at least one foreclosure-related notice in October – that's one in every 452 homes. Of this number, 84,000 houses were actually repossessed.
Add these units to the number of foreclosed properties now piling up due to the housing crisis, and by the end of the year, there could be more than a million of these bank-owned houses up for sale, or roughly one third of all available properties in the US.
The Realty Trac report also discloses the states with the highest foreclosure rates: Nevada, Arizona, and Florida, with Nevada holding the "top" spot for the 22nd consecutive month as of October.
Government Intervention
Earlier last month, Fannie Mae and Freddie Mac came up with a commendable plan to help distraught homeowners by rewriting mortgage loans, such that borrowers would enjoy reduced interest rates or longer loan terms to make their monthly amortizations more realistic and well within their incomes.
This may sound like a very sensible plan and it is – that is of course, for those whose loans are with Fannie and Freddie.
Chairman of the Federal Deposit Insurance Corp. (FDIC) Sheila Bair said that the package "falls short of what is needed to achieve wide-scale modifications of distressed mortgages."
It seems like the US government would need to introduce a more direct form of intervention into the housing crisis, like perhaps going through with FDIC's proposal to use $24 billion of government funds to assist 1.5 million American households stave off foreclosure.
As posted on the FDIC's website Nov. 14, its strategy involves giving guarantee to 2.2 million modified loans, those made to debtors with weak credit or minimal down payment, until the end of next year. Just like the Fannie/Freddie plan, borrowers who are on the brink of losing their homes would now have a chance to opt for reduced rates or longer terms and therefore, more affordable monthly payments.
Homeowners may not want to hold their breaths for now though, as the question of where to get the funds for this mortgage financing package is still in question. While the FDIC believes that this project should qualify for the $700 billion bailout package to the finance industry, the Treasury Department thinks otherwise.
In the meantime, the FDIC foresees that approximately another 4.4 million mortgage loans would turn delinquent by the end of next year.
Ask a Question