Making the Most of Your Money through Online Banking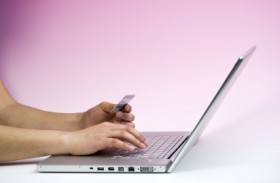 The word is out: online banking is in. Online banking has gained widespread usage over the years with the ubiquity of the internet, allowing the average consumer to find out for himself just how much more convenient banking could be with the onset of this time-saving, paperless manner of transacting with one's bank.
Other than seeing your favorite teller's welcoming smile across the counter, more individuals have found fewer reasons to stick with traditional banking as online banks have also taken longer leaps in making internet banking, as it is also called, a simpler, more expedient option to managing one's finances.
Brick-to-click banks vs Virtual banks
Internet banking may be done with either of two types of online banks: the brick-to-click banks and the internet-only banks.
Simply put, a brick-to-click bank is a traditional brick-and-mortar bank which now offers online banking as an added value service to its customers. In keeping up with the times, most big banks like Bank of America®, Citibank, and Wells-Fargo, already have an extensive array of online services offered.
Virtual banks, as the name implies, are those interne- only banks which have no physical buildings where a customer can transact as well. As far as the customer is concerned, transactions with these banks can be made only through the internet. Examples of these are ING Direct, FNBO Direct, and E*Trade.
While brick-to-click banks are now some of the biggest players in the online banking industry with the bigger customer base, the established name, and the resources to start with, virtual banks are not to be outdone either. It is just a matter of finding out which online bank works best for you and is more suited to your current banking needs.
A few years back, being able to offer customers the convenience of free ATM withdrawals was a definite plus for brick-to-click banks with their extensive ATM networks. But virtual banks have somehow leveled up the playing field in this aspect by also making available ATM cards for their clients which they can use in other banks' ATMs for free or with a refund for surcharges incurred from these transactions.
On the other hand, most virtual banks were known to have the better interest rate offers when they first started but this is no longer that big a deal of an issue now with the traditional banks catching up on their rates which are offered solely for online banking clients.
More services for less fees
Nowadays, both traditional banks with online extensions and the internet only banks offer a wide array services and products that a would-be client would be hard-pressed to say no to. 

Some of the services offered by online banks are:
Higher Yields – Because they can do away with the overhead expenses normally incurred by traditional banks, online banks in general offer significantly higher interest rates for savings, checking, and CD accounts. Even the brick-to-click online banks use a different interest rate scheme (higher at that) from their brick-and-mortar counterparts.
Fund transfers – All virtual banks offer the convenience of letting the account holder transfer funds from one bank to another, or even to brokerages. While the turnaround time for this transaction used to be about 4-5 five business days, most virtual banks have it down to 2-3 days now.
Bills payment – Paying one's bills with just a few clicks on the computer is a service that most clients find very convenient. And not only that, you may also receive your bills online. Some banks charge a corresponding fee for this; some don't for as long as you maintain a certain minimum balance, while others banks simply have this service for free. The virtual bank EverBank for instance, offers free unlimited online bill paying and check writing for a maintaining balance of $1,500 in one's account.
Practical Web Tools – Since convenience is one the main reasons why many consumers are banking via the online route, online banks have made the processes as user-friendly and as practical as possible.
Being able to view one's bank transactions anytime, verify check images (even cancelled ones), view archives of account statements, issue a stop payment on a check – these and more are the features that are characteristic of the ease online banking gives to clients.
In some bank websites, financial management tools like Quicken and Microsoft Money are even integrated into the system to allow the client to better manage his personal finances. Most big banks like Wells Fargo, Citibank, and Bank of America® offer this service.
No fees and minimum balance requirements – With some online banks like ING Direct and HSBC direct, a minimum of $1 can get you an online account. Of course, it takes much more than that to earn interest in your savings or checking accounts, but the no minimum balance needed is a huge attraction for many potential clients. Further, more and more fees are being done away with such as those for online bills payment, check issuances, and even access of other banks' ATMs.
Email alerts – This is an added service for online banks to create that so-called personal touch in their banking services. Alerts are usually sent to account holders for unusual activity in a customer's credit card, adjustment in rates, even reminders for check reorders.
Account aggregation – This is the capability to handle multiple accounts, even those maintained in other banks, at your internet bank's web site. Only a few online banks have this feature which Citibank and Wells Fargo pioneered, but it is expected that others will follow suit.
With these features, online banking has certainly revolutionized the way people are handling their money. Bid goodbye to stuffing your money under the mattress to avoid the long lines in the bank lobby, and say hello to a more expedient method of managing, and monitoring your financial resources – all in the comfort of one's home or office.
Some issues on online banking
Just like any good thing however, internet banking is not without its drawbacks whether real or perceived.
ATM Deposits – One considerable downside of banking online is the deposit process. If one has other accounts in brick-and-mortar branches then this would not be so much of an issue since it would only entail a simple transfer of funds from the traditional bank to the virtual one.
The problem would most be apparent however, for those who are banking with internet-only banks especially those for the first time. Survey shows that most people are not comfortable with making deposits through the ATM, particularly, in other banks' ATMs. One may also mail a check deposit to his bank, but this would also take some time in transit and more time for it to clear.
Security concerns – For those who are used to banking the traditional way, the first and foremost issue to tackle with regards to internet banking is the basic concern of security. And these concerns are not without basis.
As a rule though, all banks take precautionary measures in securing their websites, some by adding more steps in the log-in process even at the risk of troubling their customers with a mild hassle, but all for the intention of beefing-up security for online accounts. The key to keeping one's online account secure is by keeping one's log-in IDs and passwords secure as well.
Despite the banks' and clients' best efforts though, some unscrupulous individuals always find ways to try and lure innocent consumers into divulging information on their bank accounts.
Something "phishy"
The most common method used in trying to obtain valuable account data is "phishing". Basically, the term is a variant of fishing although in this case what the "phisher" is trying to catch are passwords and financial information.
An account holder receives an email from his online bank with seemingly legitimate concerns where he is asked to click on a link to another page, which is actually a spoof of the legitimate bank website. There he will be requested to enter his account information, and as easy as that, the perpetrator will then have access to this client's account.
Sounds pretty simple yet effective in many cases. After all, statistics show that many people tend to really pay attention and respond promptly to emails that come from their banks.
The most basic solution here is to always take steps to confirm the legitimacy of any supposed communications from banks and financial institutions before giving away significant information about one's bank transactions and other important data. Phishing filters, anti-virus applications, and anti-spy software could also go a long way on preventing email scams from entering your mailbox in the first place.
Ask a Question