Keep Your Account and Identity Secure during the Holiday Season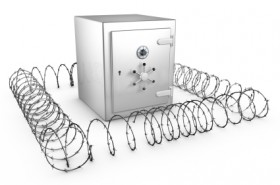 For those who wish to stay away from the long lines at the counters, shopping online is the answer. Finding that perfect gift can still be done in the comfort of one's home.
However, at this time when identity thieves are about as common as the usual pickpockets, you need to protect your privacy and keep your credit information and your accounts away from devious individuals. Keep on reading to find out how:
1. Maintain the necessary software essentials. Keeping your pc or laptop updated with even just the minimum security – firewall, anti-spy, and anti-virus protection, could do a lot in protecting your privacy. Further, uninstall any programs or software that are completely unnecessary as these could make you susceptible to "attacks."
2. Purchase only from established online retailers. Even while doing business on the phone or through the internet can be very convenient, this can also leave you vulnerable to identity theft and online scams because of the amount of personal and account information that you would need to divulge. Make sure that you are transacting with companies that you know, preferably those that you have done business with in the past. While some items may be priced relatively lower in one site than in others, it always pays to stick with the more reliable companies than fall victim to elaborate scams while trying to save a few dollars.
With the aid of sites like www.trustwatch.com, an internet search site run by GeoTrust which issues security certificates to websites, there is now a quick and efficient way of telling if a site is secure and will keep your financial information safe.
3. Maintain the secrecy of your passwords. With the password being your first line of defense, choose one which does not pertain to any aspect of your personal life, and preferably one which contains both letters and numbers. Having a good password is only a start, though; what is also important is you keep it to yourself.
4. Beware of "phishy" emails. Most online scams these days start with seemingly harmless emails inviting you to avail of tempting offers and juicy deals. While receiving an invite or two of this type in one's inbox is not unusual, one that would ask you to divulge confidential information such as your bank account, social security, or credit card number, even if you have no intention of purchasing anything just yet guarantees that what you're being sucked into is not the deal of a lifetime.
5. Keep track of your credit card statement. Most credit cards have an online facility where you can easily check out the items charged to your account long before the official statement is generated. As much as possible, keep all your receipts or email notifications of online purchases made for comparison with your statement.
Another good move would be to limit your online shopping, or your holiday shopping for that matter, to just one credit card. This way, if something goes amiss, you need only to closely examine one credit card statement, or cancel just one card.
Ask a Question