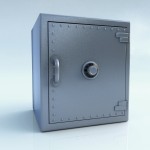 With even the once-mighty banks needing government assistance in riding out this crisis, consumers are driven to ask: Is my money still safe in the bank?
Before you go taking out all your money from the bank and stashing it under the mattress, you first need to know the basics of your deposit insurance. While the knowledge that your money is secure may not be enough to keep you sleeping soundly at night, at least that's one less thing to worry about amidst the economic uncertainty.
The Federal Deposit Insurance Corporation (FDIC)
The FDIC is the US government agency that provides insurance in the event of a failure of any FDIC-member bank. While it functions as an independent body, FDIC insurance is fully backed by the faith and credit of the United States.
Simply put, in the unfortunate circumstance of a bank closure, it is the FDIC's obligation to pay out any depositor the full amount of his outstanding balance in his accounts including accrued interest as of the time of closure up to the insured limit. The FDIC is also responsible for monitoring the financial stability and strength of all FDIC-insured banks.
Insurance Limit
As of this time, the basic insurance coverage is pegged at $250,000 per depositor per insured bank. This limit only took effect last October 3, 2008 when, in the wake of the increasing number of bank failures, Congress saw it fit to increase the covered amount from the previous limit of $100,000. The $250,000 insurance however, is only applicable until December 31, 2009.
It is important to note though that accounts maintained at different banks are entitled to separate deposit insurance coverage. However, branches of the same bank are considered to be part of a single bank, including an Internet bank that serves as the online arm of a brick and mortar bank, even if it maintains a different name (e.g. HSBC and HSBC Direct).
FDIC-insured products
Traditional bank products
Savings accounts, demand deposit (or checking) accounts, certificates of deposit (CDs), trust accounts, and IRA retirement accounts are insured by the FDIC. A special savings account known as the money market deposit account (MMDA) which earns higher yield but is only limited to a certain number of withdrawals per month, is also insured.
Accounts not insured under FDIC
Mutual Funds
Investments in mutual funds such as stocks, bonds, and money market mutual funds (as opposed to MMDAs) are not insured. Protection against these type of investments are provided by the Securities Investor Protection Corporation, which is an altogether separate entity but still mandated by the federal government.
Treasury Securities
Treasury Securities like T-bills, notes, and treasury bonds, which are usually offered and purchased through banks, are also not covered by FDIC. The banks merely serve as custodians, and the customers are the actual owners of the securities. In the event of a closure, the acquiring bank or the FDIC automatically assumes custodianship of Treasury securities.
Safe Deposit Boxes. The contents of safe deposit boxes are also not eligible for insurance coverage. In case of a bank failure, the acquiring bank will take over the failed bank's branches and offices including safe deposit boxes.
Robbery, Fraud, and Natural Calamities. Most banks have their own insurance policies that can protect them against robbery, fire, floods, earthquake, and other calamities. Funds which are taken out of a deposit account through fraud are likewise uninsured under FDIC. Instead, investigation should be done with the assistance of the bank and the proper authorities.
Ownership Categories
Single Accounts. Single accounts refer to those owned by one person only. All single accounts of a person maintained in a certain bank are added together and the total is insured up to the FDIC limit which is $250,000.
Joint Accounts. Accounts owned by two or more people are called joint accounts. For joint account where both owners have equal rights to withdraw money, each person is entitled to deposit insurance of up to $250,000 for all of his shares in joint accounts in the same insured bank.
For instance, if a couple has a joint checking account and a joint CD deposited in a bank, each of their shares for both accounts are added together and insured up to $250,000, providing up to $500,000 coverage for the couple's two joint accounts.
Certain Retirement Accounts
Not all retirement plans are insured by FDIC. A person is entitled to deposit insurance for retirement accounts which fall under the following types:
Individual Retirement Accounts (IRAs) including traditional IRAs, Roth IRAs, Simplified Employee Pension (SEP) IRAs, and Savings Incentive Match Plans for Employees (SIMPLE) IRAs
Section 457 deferred compensation plan accounts (whether self-directed or not)
Self-directed defined contribution plan accounts
Self-directed Keogh plan (or H.R. 10 plan) accounts
If a person has both a traditional IRA and a self-directed contribution plan in the same bank, there accounts will be added together and insured up to $250,000. Retirement accounts should be owned solely by a single person and titled in the name of that person's retirement plan.
Revocable Trust Accounts
This type of account refers to deposits held in either payable-on-death (POD) or living trust accounts.
A payable-on-death (also known as testamentary) trust account is one where the account owner includes a stipulation in his account that the deposits be released to one or more named beneficiaries at the time of his death. A living trust account on the other hand, also called family trust, is a formal revocable trust maintained for estate planning.
Ask a Question