Citigroup Continues to Falter Despite Safety Net of Bailout Funds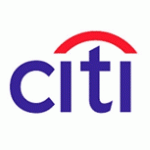 Its slogan is "Citi never sleeps" and the past few weeks have made it painfully clear to consumers why the company doesn't get any shuteye. The world's largest financial institution, which handles 200 million customer accounts through its Citibank division and conducts business worldwide in 100 countries, can't stop itself from bleeding red ink all over the markets. As if this weren't bad enough, it continues to face public scrutiny over its financial decisions after accepting $45 billion in government bailout funds last fall. Going back to late 2008, here is a rundown of the situation so far:
Fall 2008
October: Citing major financial losses due to the subprime mortgage crisis, Citigroup asks the federal government for assistance to help recover from its losses and receives $25 billion in recently approved bailout package funds. Less than a month earlier, Citigroup was narrowly defeated by Wells Fargo in a competitive bidding war to buy Wachovia Bank.
November: Citigroup continues to falter despite a recent infusion of bailout funds. After making a second appeal for aid, the company walks away with an additional $20 billion to help straighten out its balance sheet, putting the grand total at $45 billion in bailout cash. To sweeten the pot even further for Citigroup, the U.S. Treasury Department also promises to guarantee slightly more than $300 billion worth of its troubled assets, primarily made up of high-risk mortgage loans and securities.
These funds are part of a loss-sharing agreement with the federal government; as part of the deal, Citigroup will accept responsibility for the first $29 billion in losses that stem from high-risk loans it has issued. After that, the government is stuck with the bill for 90 percent of any additional losses, which will be paid to Citigroup with bailout package funds. Citigroup must then assume the remaining 10 percent of additional loan losses. Unfortunately for U.S. taxpayers, Citigroup needs yet another loan to cover this additional 10 percent, which the Federal Reserve provides via a finance loan.
January 2009
January 13, 2009: Still on thin financial ice, Citigroup announces that its Smith Barney brokerage business will enter into a joint venture with Bank of America® owned Morgan Stanley in order to shore up its assets. As part of the deal, Bank of America® will have majority ownership of the newly formed company with a 51 percent stake; Citigroup will have the remaining 49 percent.
January 15, 2009: Two days after making public the joint venture between Smith Barney and Morgan Stanley, Citigroup reports a total net loss of $18.7 billion in 2008. This marks the mega-corporation's fifth straight quarter of losses, $8.29 billion of it occurring in the fourth quarter of 2008 alone. These losses appear even more dramatic when compared with the higher-than-expected 18 percent quarterly profit Citigroup saw just a year and a half ago during their last profitable quarter.
January 16, 2009: In a lightening-fast display of cause and effect, Citigroup follows up yesterday's reported losses with a belated corporate version of the New Year's Resolution. Pledging to cut back after years of overindulgence in high-risk subprime mortgage loans, Citigroup announces that the company will be split up into two smaller entities known as Citicorp and Citi Holdings.
January 22, 2009: Five days later, Citigroup reveals that Chairman Win Bischoff is resigning and current Board of Directors member Richard Parsons, who formerly led Time Warner Inc., will take over as Chairman starting February 23. This is not the only changing of the guard going on at Citigroup. Earlier in the month, it was revealed that former Treasury Secretary Robert Rudin was stepping down from his senior counselor position due to bad advice he gave that contributed to Citigroup's record loss of $18.7 billion in 2008. By the end of the month, it was also common knowledge that former CEO Sandy Weill will end his 10-year consulting agreement with the company in April after only three.
January 26, 2009: Forgetting they are supposed to be broke, Citigroup is just about to hand over $50 million for a brand new corporate jet until the mainstream press gets wind of this. This results in public outcry and a disapproving phone call from President Obama, after which Citigroup immediately cancels the jet purchase.
January 29, 2009: Sorely in need of public relations help, Citigroup learns the hard way that paying $400 million to the New York Mets in exchange for naming rights to their new stadium does not sit any better with the public than a $50 million jet purchase. It's still a done deal at present.
Sadly, billions of dollars in government assistance have not been able to work their magic on either the economy or Citigroup's balance sheet, and what lies in store for both is anyone's guess. The only certainty is that the economy's and the company's problems are far from over, making the present situation a TV-drama cliffhanger minus the safety net of fiction. As for its impact on American consumers – stay tuned.
Ask a Question