WaMu Credit Card Accounts Fully Migrate to Chase System March 9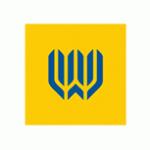 Effective March 9, 2009 WaMu credit card holders can no longer access their accounts from the wamucards.com site, and will instead be moving to Chase OnlineSM. In line with this, WaMu credit card customers were advised of some important dates and activities that should be undertaken during the conversion process:
March 1 – WaMu customers can save, print, or download their transaction history. They should have been able to access history of up to the past 18 months.
March 4-8 – WaMu credit card accounts cannot be accessed through the site nor is online payment available, as these are the days when the accounts will be transferred to the Chase system.
March 9 and onwards – Log on to Chase Online (www.chase.com). Newly transferred accounts should still be able to use their WaMu user ID and password, unless otherwise advised.
While this change may take some getting used to for WaMu customers, on the upside, they will now be able to avail of the benefits and services that Chase offers:
Have access to at least 12 months of online statements (may be extended up to 6 years over time), and view 3 months of transaction history;
Enroll for automatic payments with specific payment dates;
Use Chase Mobile for account access; and for business card holders, have better management of employee spending limits.
Finally, WaMu credit card customers (soon to be Chase account holders) would also need to keep these important points in mind:
Your free FICCO credit score will no longer be available. You may however, consider getting hold of your credit score details through the Chase Credit Builder for a fee.
You can continue to use your WaMu card and credit card number until it expires, during which you will be sent a new Chase card.
The toll-free number found on the back of your card will continue to be available for any assistance needs.
You can still pay your cards using the same payment methods. Mailed-in checks are still accepted, or you may opt to make your payments online via the chase.com, by phone, or over-the-counter at any Chase or WaMu branch.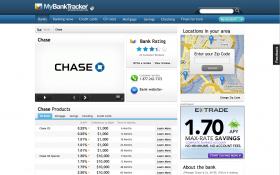 To visit Chase Bank profile please click here.
Ask a Question