Citigroup Offers Temporary Rate Reduction to Unemployed Borrowers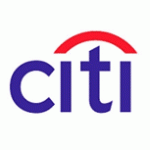 On March 3, Citigroup announced the launch of their Homeowner Unemployment Assist program, which allows unemployed borrowers who have fallen behind on their mortgage loan payments to temporarily make reduced payments averaging $500 per month for 3 months. Interest and penalty fees will also be waived during this 3-month period. The new assistance plan for unemployed mortgage holders is an add-on to Citigroup's existing Homeowner Assist program that was first put in place last fall to help homeowners avoid foreclosure. Mandated by the U.S.
government, the original program was part of the set of terms Citi agreed to in order to receive a total of $45 billion in taxpayer-funded bailout package money. For the newly-launched portion of this program, eligibility is limited to unemployed borrowers under the following conditions:
The mortgage loan must be owned and serviced by CitiMortgage. The loan must also be considered a first mortgage loan.
Borrower must be 60+ days delinquent on his or her mortgage loan payments.
Borrower must currently live in the home that corresponds to the mortgage with payment delinquencies.
The total amount of the overall mortgage loan does not exceed $417,500.
For borrowers who qualify for the program and are not able to secure employment within the 3-month assistance period, Citi has stated they will work with these borrowers on an individual basis to come up with a long-term workable solution, most likely in the form of a longer-standing loan modification agreement. Conversely, if a qualified borrower is able to find a job during the 3-month period of program enrollment, he or she will have the option of either reverting to the loan's original monthly payment agreement or contacting Citi to discuss long-term loan modification options. There is currently no enrollment deadline, and Citi will continue to implement the program for the next two years.
Ask a Question