An Update of the Latest Bank Rates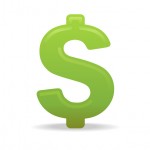 The past week saw a slew of rate cuts in many banks' savings and CD products. Even the news that consumer credit was up in January after a 3-month slump, was not enough to overshadow the depressing reality that formerly blue chip stocks went into penny stocks territory (Citibank went below the $1 mark for a brief period).
On the upside, while good CD rates are getting to be a rare treat these days, there are still some banks which do offer relatively above average rates for those who still have something to put away for the rainy day.
First, the rate cuts in our featured banks:
Savings Square – 2.30% from 2.60%
Dollar Savings Direct – 2.25% from 2.50%
HSBC Direct Savings – 1.85% from 2.25%
GMAC Bank Savings – 2.65% from 2.75%
ING Direct Electric Orange – for $50k 1.75% from 0.95%,
for $100k 1.95% from 2.15%
ING Direct Savings – 1.65% from 1.85%
Emigrant Direct Savings – 2.00% from 2.05%
iGObanking savings – 1.85% from 2.00%
Corus Bank MMA – 2.44% from 2.48%
Bank of Internet Savings – 2.00% from 2.50%
Zions Internet MMA – 2.28% from 2.50%
EverBank 3mo intro rate – 2.51% from 3.51%
EverBank MMA ongoing APY – 2.03% from 2.46%
While this list does not make mention of all banks nationwide which dropped their rates, it is still worthy to note that many among this roster are virtual banks which used to be reliable sources for decent rates.
Now here's a dose of some good news:
GMAC Bank is still offering 2.95% APY for a 12-month CD with a minimum of $500.
UFB Direct's 12-month CD rate is at 2.90% APY, minimum of $8,000.00
Corus Bank is giving 2.89% APY for a 12-month CD with a minimum of $10,000.
Ascencia Bank's 12-month CD is at 2.85% APY for only $500 minimum.
Umbrella Bank is offering 2.85% APY for a 12-month CD, minimum $1,000.
Interested in availing of these deals? Open an account now before these good rates go away.
Ask a Question