Response of AIG Bonuses: Hurting the Credit Flow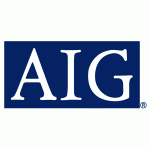 The Obama administration is working to improve the credit flow to small and medium scale businesses. The President has repeated countless times that it is critical for banks to lend money to businesses in order to stimulate the economy. However, tighter requirements that include higher deposit insurance premiums, the demand for capital from the regulators, and apprehension about the next move from Congress are not helping in the situation.
Business lobbyist are now concerned about how the government is contracting itself. Examples of these include legislation that impose a heavy tax burden on bonuses given to companies that had benefited from the bail-out. Although the move was designed in response to the American International Group (AIG) decision to give as much as $165 million in retention bonuses (which is inappropriate given the situation), the legislation may have dire consequences on other businesses that need credit.
This change can make investors become wary of joining new programs from the Treasury Department. Some of the notable programs that might become most severely affected are those which involve the purchase of mortgage-backed securities and real estate loans. The financial industry is been bogged down with these toxic assets and having them sold will help get credit flowing again. Investors would not likely risk the purchase of these assets if they think the government might tax them severely for their gains in the future.
So while the administration has acknowledged that the public outcry over the AIG bonuses is legitimate, the president is also "concerned that this bill may have some problems in going too far…in terms of some legal issues, constitutional validity, using the tax code to surgically punish a small group" according to Jared Bernstein, the economic adviser to the Vice President.
With the stakes at record level highs, it is important not to make mistakes that will have a massive negative impact on recovery. Austan Goolsbee, an economic adviser to the Obama administration, has said that President Obama does not want to govern out of anger. And indeed, it is more critical than ever to weigh the pros and cons of this legislation before it is passed as law.
Ask a Question