Bernanke: After-Effects of the Economic Crisis will be Long-Lasting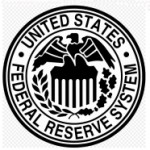 Despite the Federal Reserve's forecast that the economy will even out by the end of 2009 and most likely start its recovery by 2010, Fed Reserve Chairman said that the US economic crisis will have a long-term impact on consumer wealth, home prices, and credit scores. According to him, "The damage from this turn in the credit cycle – in terms of lost wealth, lost homes, and credit scores – is likely to be long-lasting."
The financial innovations implemented by the US government may help alleviate some financial pressures on the economy but they are "not all they were cracked up to be". The US central bank has previously cut the lending rate to zero and had taken various steps including directly supporting mortgage lending and consumer financing. In addition, the Fed also plans to buy as much as $1.25 trillion in mortgage-backed securities to support the housing market this year.
Other steps taken by the Fed include the implementation in stricter restrictions of mortgages and the banning of high-cost loans to people with no verified assets or income. It also curbed penalties for the early repayment of loans. These measures were passed when Congress urged the Fed to stop abusive lending practices.
Placing the Right Restrictions and Preventing "Onerous" Ones
With the economy in such a bad shape today, policy makers might be tempted to create restrictions that might have an adverse effect over the long term. Bernanke said that "we should not attempt to impose restrictions on credit providers so onerous that they prevent the development of new products and services". However, any financial innovation taken in the future should be transparent to allow both the investors and consumers to create good market conditions.
It is important to note that banking institutions have expanded their lending, particularly mortgage lending, this decade. They even provided borrowers with scant or bad credit histories to borrow. Inside Mortgage Finance reported that subprime mortgage rose from $160 billion in 2001 to $600 billion in 2006. These developments occurred because the packaging and eventual sales of these loans into securities enabled originators to sustain less risk on the loan.
Moving in the Right Direction
The restrictions passed by the Federal Reserve is "in the right direction and it has opened doors for real action" according to Jim Carr, the COO of National Community Reinvestment. However, he added that "we are still waiting for more aggressive enforcement". The delinquencies from subprime mortgage in the fourth quarter stood at 22 percent compared to the 5 percent for prime borrowers.
Bernanke said, "Something went wrong". But this is putting it mildly because ever since the recession started in December 2007, home prices fell 8.2 percent while household net worth fell to as much as $11.2 trillion in 2008. In addition, unemployment stood at 8.5 percent in March 2009, the highest since 1983. Millions of Americans lost their jobs.
Moving in the right direction should be just the start. If Bernanke's predictions hold true, it only means that the average American household will experience the consequences of the US recession for years to come even after economy recovery.
Ask a Question