Ally Bank vs. the American Bankers Association

By now, you are probably aware of what Ally Bank is.If not, Ally Bank as of 5/15 was formally known as GMAC LLC.Earning the right to become a holdings bank back in December of 2008, GMAC chose to make the decision to change its name and mission becoming a fully transparent bank, giving birth to Ally.Since the launch, a lot of buzz has been generated by Ally's above average deposit rates, specifically around their Savings, 12-month CD and No Penalty 9 month CD.All of which are over a 2.00% APY.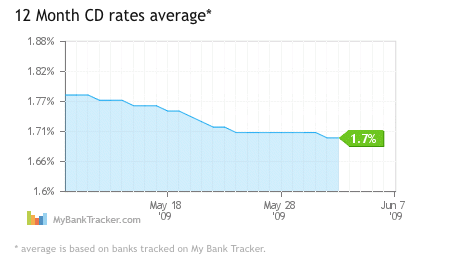 It seems this has angered a few individuals and even triggering the American Bankers Association to issue a letter to the FDIC complaining about Ally Bank's offering high deposit rates.The letter goes on to say:
"ABA believes it is completely inappropriate, and indeed risky, for GMAC Bank/Ally Bank to be allowed by the regulators to continue to pay rates well above the market. We urge you to apply the same principles that would apply to other banks in a comparable situation to GMAC/Ally. Thank you for considering our views on this issue." – May 27, 2009
Yesterday (6/1/2009), Ally set up a portal page where the Al de Molina, CEO of GMAC Financial Services responded to the American Bankers Association's letter.Within the write up Molina states that GMAC/Ally is among the best capitalized banks in the United States and has a stated commitment to provide leading rates.
"While I find it highly inappropriate that the American Bankers Association would attempt to restrain competition in the banking industry, I am not surprised," said Al de Molina, chief executive of GMAC Financial Services, the parent of Ally.
Click here to visit the portal page where you can read Ally's response, Molina's letter and the ABA's letter.
Ally is not a member of the American Bankers Association, which represents more than 95 percent of U.S. bank industry assets. (Reuters, 2009)
My Bank Tracker will continue to follow this story and provide updates as new information develops.
Ask a Question