American Express Debuts It's Online Personal Savings & CDs Accounts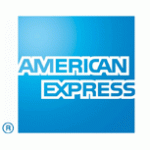 On June 1st American Express launched their first range of deposit holding products that don't involve signing up for a credit card. Coming out of the gate with a High-Yield Savings account and an assortment of CDs ranging in terms from 3 to 60 months, American Express is seeing to it that their rates were competitive. With a 2.00% APY for their savings, they are neck and neck with other competitive banks such as Ally at 2.05% APY.
Reveiwing their CDs, we can see a continued trend in competive rates – especially when you start comparing terms of 24 months or higher. The best feature of all these accounts is that there is no minimum deposit. FDIC ensured, American Express looks to be a very aggressive contender within the bank rate vertical.
To review American Express products please visit American Express bank profile here.
Ask a Question