Which Online Bank Is Right For You?
With so many new banks popping up in the last few months, the question remains—which bank account should you open? The following chart is a compilation of everything you need to know to make your next banking decision.
Five banks stand out in this category – newcomer Ally (formally GMAC) and American Express, as well as those that have established themselves over the years – ING Direct, HSBC Direct and E-Trade. In the chart below, they're broken down by products, rates, fees, and potential earnings. This chart will help you weigh the pros and cons, so you can choose the bank that fits your needs best.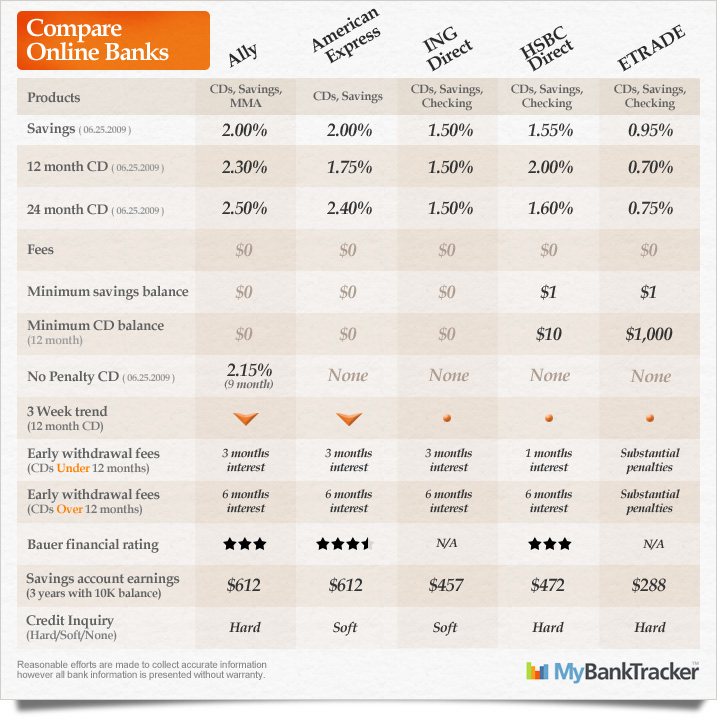 In today's market, a 4 or 5.00% APY is pretty much unheard of. So consumers are forced to fight over teaser rates and APY's that barely break 2%. In other words, while a high APY is important, it is worth the time to look beyond just the rate and focus on the other factors that come with opening an account – such as fees.
Comparing the above banks we see that Ally dominates both the Savings products as well as the most popular CD terms. In these cases both are 2% or higher. Following the current trend, it is important to keep an eye on Ally and their products to see if they continue to drop as banks continue to put pressure on them. American Express, although their offer is low, is still competitive, only to be beaten out by HSBC direct at the 12 month CD term.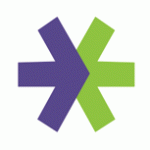 In terms of minimum balances, it seems that E-Trade is the only institution to really enforce a large commitment, with $1,000 limit on their Certificate of Deposits, which leads to the next consideration—early withdrawals. It is worth pointing out how low HSBC Direct is compared to the competition. In both cases of above or below 12 months, the fee was only 1 month of interest, however, compared to the common 3 and 6 month spread. For E-Trade is seems to be even higher, indicating only an alert that substantial penalties will be enforced for early withdrawal.
In the end, institution preference will often overlook – credit inquiries and fees, but you should be aware of these two additional points: (1) the Bauer Financial Rating, which focuses on how financially stable the bank is, and (2) what form of credit inquiry they pull. Overall, it seems that American Express is the most stable. However, in the end all of the institutions are 3 stars and above which means consumers should feel safe with choosing any of today's institutions. Lastly, only American Express and ING Direct choose to pull soft credit inquiry, which is a nice feature, but will undoubtedly play a very small role in the consumer's decision.
If making money is your main goal, then Ally seems to be the way to go, but given how close the competitors are, i.e. American Express and ING Direct, it will come down to preference.
There you have it. Now you are a little more prepared in choosing from the latest collection of online consumer banks. Good Luck!
Ask a Question