CD Average Rates Linger At Low Levels June 30, 2009
Amid hopes that interest rates may have finally reached a bottom, CD rates persisted in remaining at low levels the past week. Of course, the Treasury yields haven't given the banks much reason to up their rates and buck the downward trend. Even online and regional banks are not inclined to bring their rates much higher than the national CD rate averages.
The 6-month CD rate average is at 1.22% APY — a very slight upward tick from last week's 1.20% APY. It's interesting to note that both ADB Bank and Corus Bank have recently decreased their rates but remain with the highest CD rates for this term.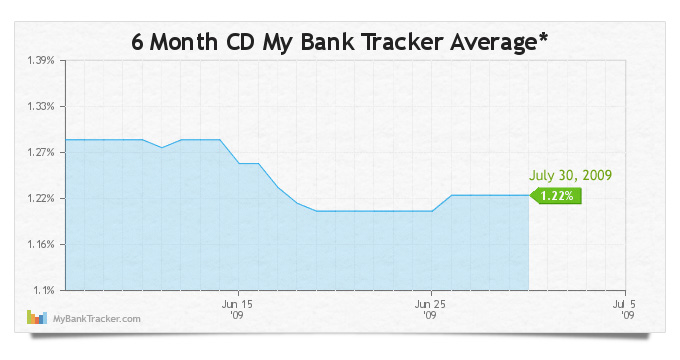 One-year CD rates rose somewhat to 1.61% APY in the middle of the week but settled at 1.60% APY, same as the previous week's average. There were minor ups and downs in some banks' rates but apparently not enough to make a difference in the average rate.
CD rates for 24-month CD rates remained same as last week 1.91% APY. Discover Bank's yield has recently gone down to its current rate of 2.65% APY but remains to our top CD rate for this category and way above the national average.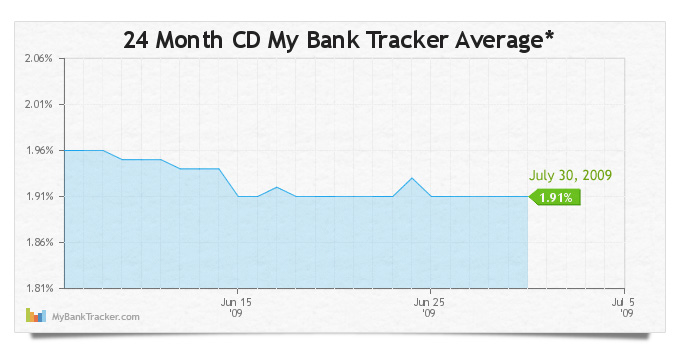 CD average rates for both the 36-month and 48-month terms have also undergone little change – only 36-month CD slightly improving from last week's averages — 2.18% to 2.19% APY respectively.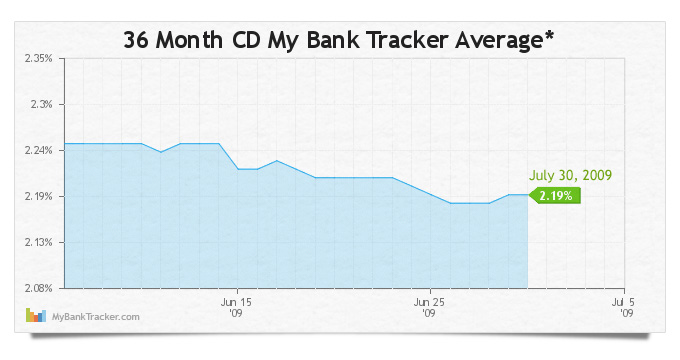 As earlier mentioned, these CD average rates are some of the lowest we've seen for some time but you can still find better CD deals for your money. Check out our top CD rates for this week and find out where you can get higher-than-average CD rates.
Ask a Question