Dow Hits 9,000 But CD Rates Continue to Fall
Still no good news for savers. CD rates took another bashing this week as banks continued to cut their rate offerings despite some tentative signs of economic recovery.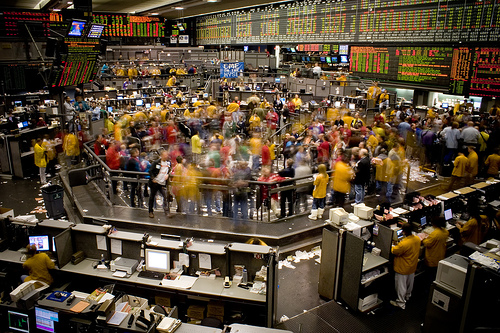 Sure, the US housing market is indicating that it may perhaps be really on the mend with home sales rising for the 3rd straight month. Plus, the Dow Jones Industrial Average topped the 9,000 mark upon closing yesterday (July 23) for the first time since early January — a cause of jubilant celebration in Wall Street. But sadly enough, the effects of these developments are yet to be seen are yet be seen and felt by the depositing public.
Here's how My Bank Tracker's CD rate averages close for this week ending July 24, 2009: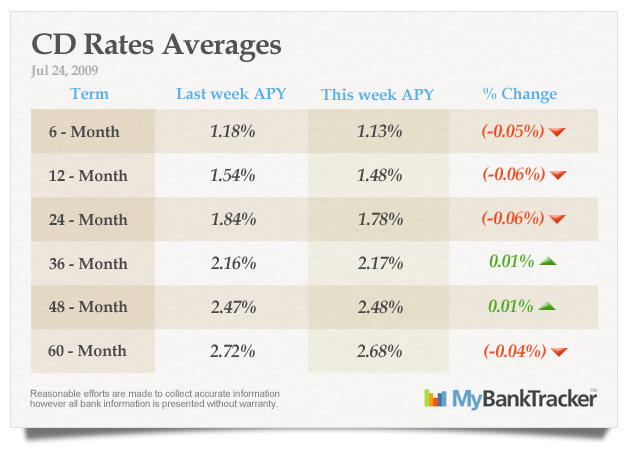 The 36-month and 48-month CDs may have inched upward both by a single basis point but this was more than offset by the significant drops in the 6-month, 12-month, 24-month, and 60-month CDs.
Since the time that My Bank Tracker has been closely monitoring the changes in CD rates, this is perhaps the first time that the average rates for CDs have shown such marked rate drops, plunging by as much as 0.05% and 0.06%. The significant decrease in the CD rate averages is due to the fact that more banks have lowered their rates, among them, those which have been offering yields that are far above the national average.
For this week the biggest CD rate cuts are from the following banks:
Flagstar Bank
24 month CD from 2.20% to 1.25% (-0.95%)
12 month CD from 1.70% to 1.10% (-0.60%)
FNBO Direct
48-month CD from 1.75% to 1.25% (-0.50%)
60-month CD from 3.01% to 2.51% (-0.50%)
On the other hand, there were some unexpectedly substantial CD rate increases, although these have gotten to be few and far between of late:
Citibank
36-month CD from 1.25% to 2.25% (+1.00%)
48-month CD from 1.75% to 2.75% (+1.00%)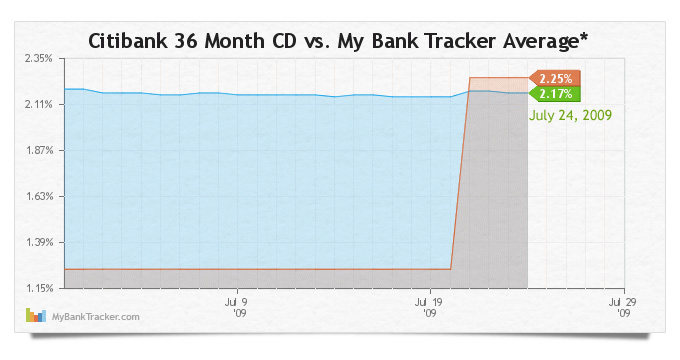 To get more information about our listed banks, make a bank search for the institution of your choice, or check out our CD rates page for the complete list of CD rates offered today.
Ask a Question