Bank of America to Reduce Branch Network as More Customers Go Online, Mobile
Bank of America®, the country's largest bank, earlier this week revealed plans to reduce its number of branches over the next three to five years.CEO Ken Lewis was reported to have stated last week that the closures could go as high as 10% of its current 6,109-branch network or around 600 of them, but executives recently clarified that there is nothing definite as yet.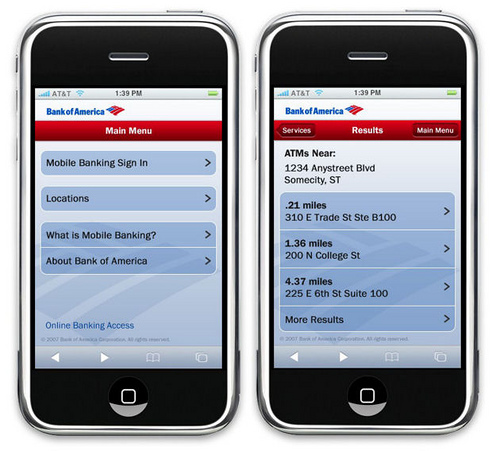 techfever
Bank spokesman Jim Mahoney also emphasized that as of this time, they have not even started the process of identifying how many branches should be closed, much less the location of these branches.
Other than the obvious need to cut costs, the key reason that the bank cites for this move is the dramatic rise in online and mobile banking usage. More clients were observed to have shifted to using the bank's virtual platforms rather than opting to visit the branches.
Bank of America® is also top in the online banking industry, and with more than 29 million online accounts and 3 million mobile phone users, it does seem to make more sense for them to just weed out unprofitable branches and strengthen their online banking operations.
This transition to more accessible channels is further boosted by the deployment of image-scanning, envelope-free ATMs that has made depositing a more convenient process. About half of all customer deposits are now made through the ATMs, from only 33% in 2006.
Even considering how aggressive Bank of America® has been for the past two decades in expanding its brick-and-mortar network, the news isn't all that surprising given the economic conditions of the times and the changes in banking trends. As with most businesses today, banking has had to keep up with the developments that the onset of the web has brought.
The younger generations are now more inclined to do most of their transactions through the internet and this has rendered many businesses irrelevant. With banks however, this trend has allowed them to expand even to areas where physical outlets are not present, and practically without any additional operational costs.
Analysts therefore see that big banks trimming their branch levels will now be more of a rule rather than the exception, and more banks could follow BofA's move.
"You will see fewer branches in the future, and the ones that will remain will be large branches," says John McWeeney Jr., an official of the bankers association in New Jersey, where Bank of America® enjoys about 16% market share.
Across the country, Bank of America® currently has branches in 32 states.
Ask a Question